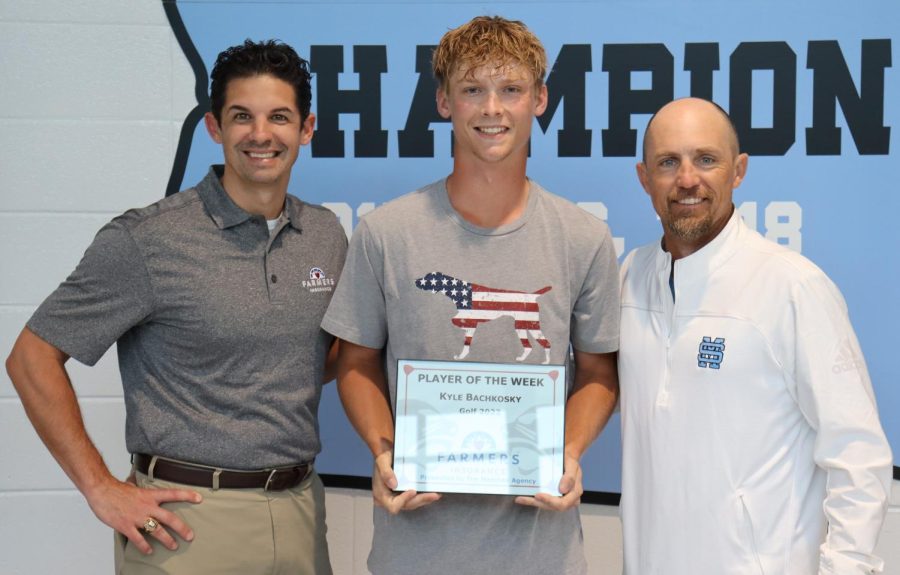 Kyle Bachkosky
Tim Monihan and Farmers Insurance recognize senior golfer Kyle Bachkosky 13th Player of the Week for spring sports. 
"He has been a consistent force, and is a great leader to the team," head coach Burt Waller said.
Bachkosky shot 72 and 69 earlier this week in the two-day GHSA state championship match at Okefenokee Country Club in Waycross. He finished second, two strokes behind winner Lee Smith from Ware County.
"He's got a lot of experience," Waller said. "He knows what it takes [and] was the only member on a previous championship [team]."
The boys golf team won the AAAAA GHSA State Championship by 21 strokes over second place Wayne County. They accomplished this after failing to qualify out of region play and having to proceed through sectionals in order to advance to the state championship.
Fellow seniors Ian Humphrey and Thomas Reininger both finished +1 and tied for seventh overall.