Tim Monihan and Farmers Insurance recognize senior running back and linebacker Dorsey Benefield as the fourth Player of the Week for the 2023 fall sports season.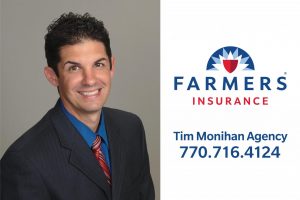 "He's just a great leader," head coach Chad Phillips said. "[He is] a very good talented player, wants the ball, and just a guy we can rally behind."
In last week's game against Luella, Benefield ran the ball 23 times for 132 yards and three touchdowns. The Panthers defeated Luella 28-7. 
"It matters to him, the challenge, the success, the overcoming failure," Phillips said. "It needs to matter, and it matters to him."
Starr's Mill is currently 1-2 on the season as the team prepares for region play. Through three games, the Panthers are averaging 167.3 yards rushing and 108.7 yards passing.
After a bye this week, Starr's Mill hosts LaGrange at 7:30 p.m. on September 15.