Tim Monihan and Farmers Insurance recognize senior Kaylee Macoy as the seventh Player of the Week for the 2023 fall sports season.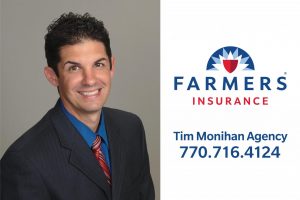 "Kaylee is a great team leader. She's actually one of our captains this year. She has been instrumental and key in bringing the team together and coming up with ideas for the team," head coach Kelly Rock said. "It's not just on the course that she's a leader, but also off the course that she is a leader as well."
Macoy placed 31st out of 181 runners in the Bob Blastow 2023 meet. She ran a time of 20 minutes, 20.24 seconds. A few weeks later, she placed 61st out of 185 runners at the AT&T Panther Invitational hosted by Starr's Mill. She completed the race in 21 minutes, 11.3 seconds. 
"I think running is definitely a lead-by-example and encouragement kind of thing," Macoy said. "So the biggest thing that I emphasize is just getting our mileage in and just keep running even though it's not always easy."
Starr's Mill placed seventh overall at the AT&T Panther Invitational. The team's average pace was 16 minutes, 47 seconds. They scored 202 points. Harrison High School placed first, Marist was the runner-up, and James Clemens placed third.
The Starr's Mill Panthers will compete at the Wingfoot XC Classic on September 22 and 23. The meet will be hosted at Sam Smith Park in Cartersville, Georgia.