Family consumer science teacher Adriah Williams is September's recipient of the Golden Apple Award. She was selected by last month's recipient Patrick Cheney.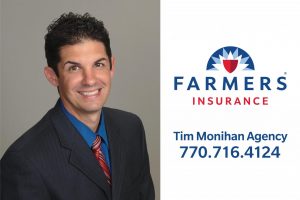 "She is very friendly and high energy," Cheney said. "She makes students want to learn."
Williams' approach to the classroom is to try to accommodate everyone and be kind.
"It's the climb," Williams said. "I try to tell my students I'm not as interested in when they get these concepts, but that they get them and learn."
Williams went to North Western State University and earned her undergraduate degree in food systems management with a concentration in nutrition and culinary arts. She also went to Louisiana Tech University where she earned her master's degree in teaching family and consumer science. Williams has worked in education for 14 years.
Williams teaches the family consumer science class and enjoys cooking, working out, and crafting. 
"It makes it all worthwhile, them truly being happy and loving learning," Williams said. 
Williams will receive $100 from Farmers Insurance to spend on curriculum or instruction. She will also receive a free large pizza from Buck's Pizza, a gift certificate to Lisa's Creperie in Senoia, and a free haircut from Mane Hair in Peachtree City.