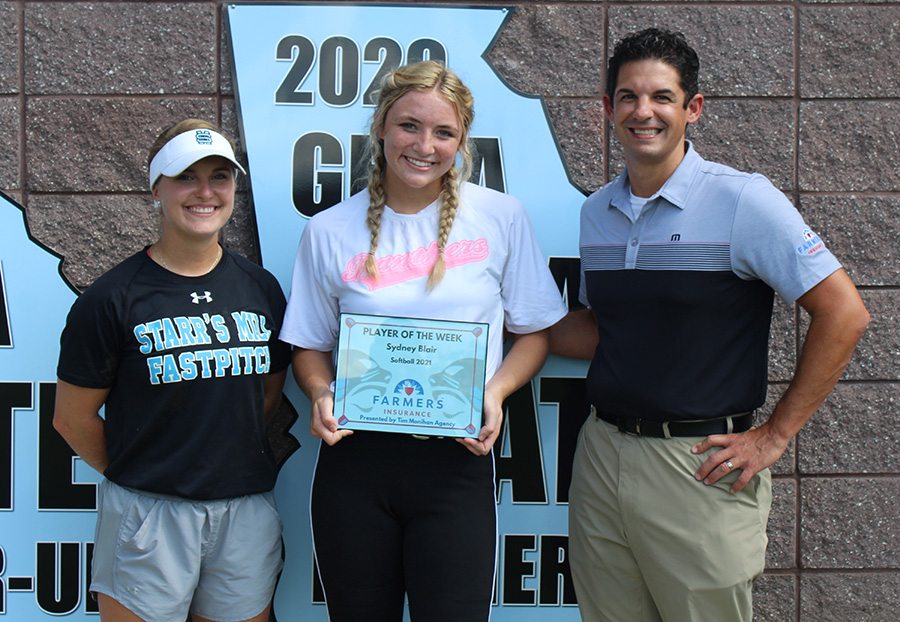 Sydney Blair
Tim Monihan and Farmers Insurance recognize senior softball center fielder Sydney Blair as the second Player of the Week for the fall sports season.

"It's really great getting recognition for doing something I love," Blair said.
Over the past five games Blair has stolen seven bases while batting .563. In the same span she has a .611 on base percentage and a .688 slugging percentage.
"Her key to the team is speed,"  head coach Peyton Dean said.
Blair runs track in the spring and currently holds the school record in the 100 meter at 12.21 seconds.
The Lady Panthers have started the season 3-2, 1-1 in region play. The team's last region game was a 6-1 loss to Whitewater. Starr's Mill hosts Northgate tonight at 7 p.m.