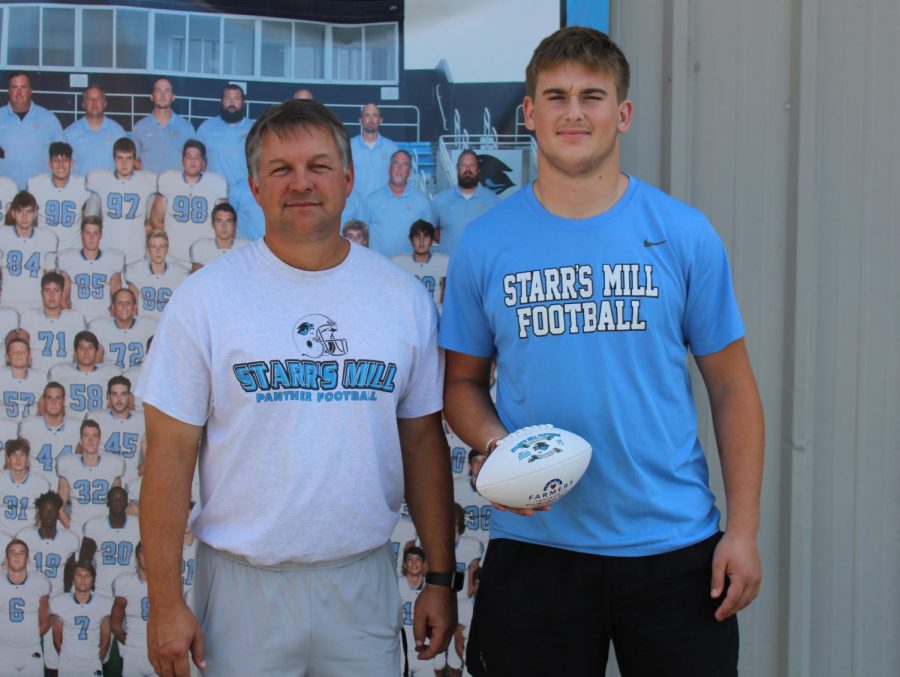 Barrett Schmidlkofer
Tim Monihan and Farmers Insurance recognize junior linebacker Barrett Schmidlkofer as the sixth Player of the Week for the 2020-2021 sports season. 
"He's been working very hard," head coach Chad Phillips said. "He's really productive in the ball game, and he's a good leader on defense." 

Last week, Starr's Mill defeated Union Grove 19-14. Starr's Mill allowed 256 yards of total offense from the Wolverines, but the defense held firm when it mattered. The game came down to a final play from 33 yards out where Starr's Mill batted down the pass to seal the victory.
"Not just me but the whole defensive line in general [that adds to] the physical presence up front," Schmidlkofer said. "They kinda make everybody else play better."
Starr's Mill has forced four turnovers through three games this season. Their opponents are only averaging 11.66 points per game. However, opponents are converting on fourth down nearly 60% of the time. 
Schmidlkofer and the rest of the Panther football team host Sandy Creek tonight. Kickoff is at 7:30 p.m.