Gameday Takeaways
November 24, 2019
Students crowding into Panther Stadium. The smell of freshly grilled hot dogs in the air. The hooting and hollering of fans. That can only mean one thing — Friday Night Lights.
"Friday Night Lights sets the culture for this school," head coach Chad Phillips said. "[Friday Night Lights] translates into the other sports, into the classroom, and it drives the culture of this school."
You already know the final score of the big game. But what about the action that made that final score possible? This year, The Prowler looks to do just that, recapping big storylines and key players that made the result of the game what it was. 
"Friday nights are everything. Football is America's favorite sport, and you see it in its purest form at the high school level," Fayette County News Sports Editor Chris Dun said. "It's about love of the game, not million dollar contracts and shoe endorsements. And it wouldn't be complete without cheerleaders and marching bands. They make the whole package electric. There's just nothing else like it."
Be sure to check back weekly for key players and analysis from every game.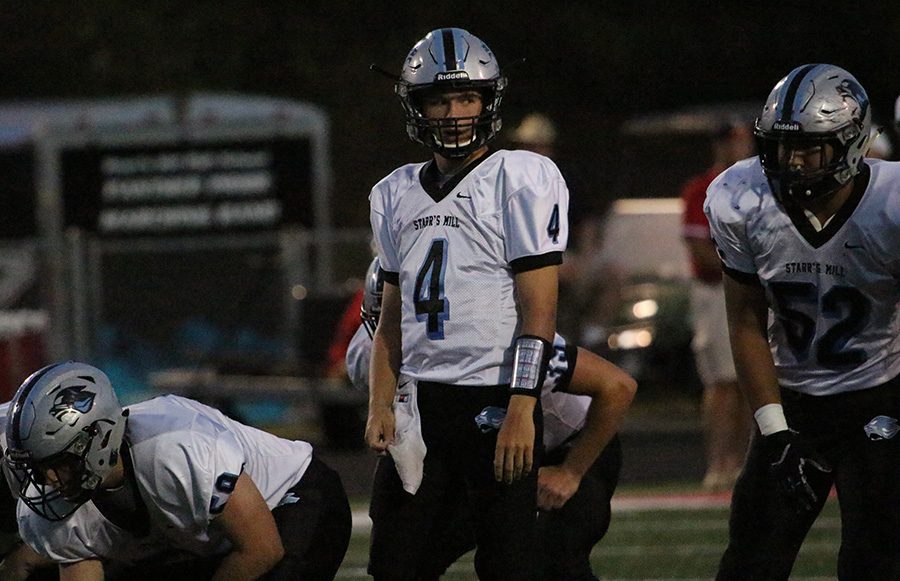 Gameday Takeaways, Week 4
Three notes as region play draws near
Last Friday, the Panthers traveled to Tyrone to take on Sandy Creek in an action-packed contest. While the defense held the Patriots to their lowest point total this season, the Panthers only managed a field goal and a touchdown, losing 28-10. Here are three notes from the contest.
Have no fear, the run game is here
If there's one thing the Panthers know how to do, it's successfully running the football. 
Despite losing, the Panthers had 164 yards rushing, which was 57 yards more than the Patriots. With senior Kalen Sims having his first big game of the year (82 yards), and senior Ben Bodne continuing his hot streak (289 yards, 4 touchdowns on the season), the Panther run game has proven that it can win games for the team.
Defense held high scoring offense to just 28 points. Sign?
"
This is precisely why the Panthers play non-region games — to take notes on where to improve before region play begins."
— Sports Editor Ben Barkley
Sandy Creek came into the game against the Panthers averaging 43 points a game and looking unstoppable on offense. However, the Panther defense limited the Patriots to 28, fighting on defense for the entirety of the game. 
Senior Ardit Hoti, who replaced junior Wes Haney due to injury, ate up the middle, stopping Patriot running backs at the line of scrimmage. 
This is a big sign for region play. An unstoppable run defense that does not allow many rushing yards will force opponents to rely on the pass game. 
Speaking of the pass game, junior Jonathan Higle has three interceptions so far on the season, including one for a touchdown, proving that opponents can also have a hard night from the air against the Panther defense.
Last time team went 2-2 in non-region, team didn't make playoffs
The last time Starr's Mill finished 2-2 in non-region play was in 2013. That team finished 4-6 and did not make the state playoffs in a rare off year for the Panthers. 
Since 2013, the team has a combined record of 10-9 in non-region play. Combined, those teams have finished with a 41-19 record and a playoff berth in every season.
This is precisely why the Panthers play non-region games — to take notes on where to improve before region play begins. The real season starts with region play, and over the last three seasons, the Panthers have a combined record of 16-2, proving that Starr's Mill runs the region.  
What to watch for this week:
Besides the Panthers, the other teams in the county have come out of the gates slow. Fayette County, McIntosh, and Whitewater have a combined 3-12 record in non-region play. 
The Panthers' first matchup in region play against Jonesboro (2-2) will be a big test. A win will give the Panthers a big boost of confidence they can carry with them into an Oct. 4 contest against an undefeated Griffin team that has put up big numbers to start the season. The Bears look consistent on both sides of the ball, outscoring opponents 138-21 through four games.
Starr's Mill takes the field this Friday in Jonesboro against the Cardinals. Kickoff is set for 7:30 p.m.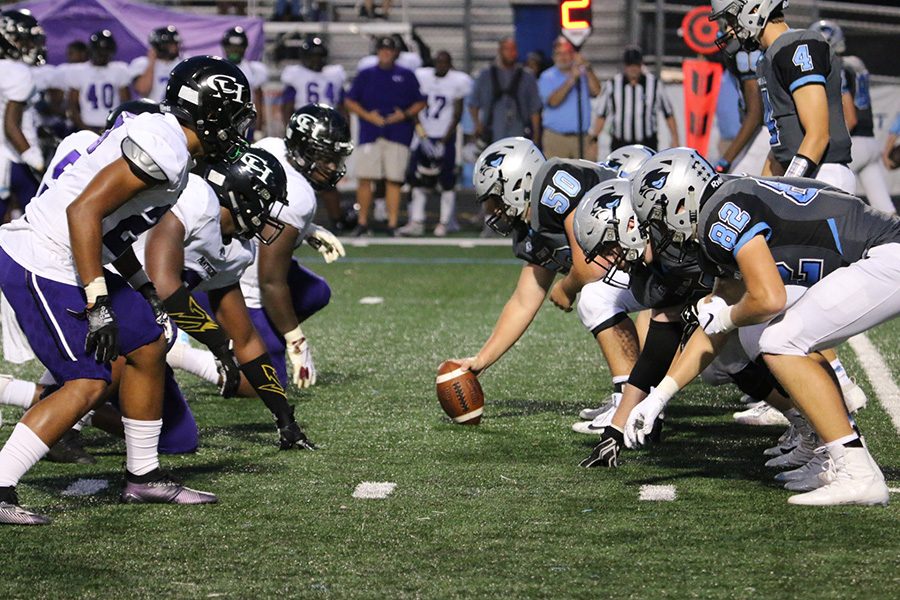 Gameday Takeaways, Week 3
Three notes from first Panther loss of season
Last Friday, the Panthers returned to Panther Stadium to take on the Chapel Hill High School Panthers. Late turnovers and a blown call played a huge role in the game, as Starr's Mill lost their first game of the season 28-21. Here are three notes from the game.
Successful Panther pass game
While running the football is usually the priority for the Panther offense, the pass game found much more success. 
After throwing for a combined 42 passing yards in the wins against Mt. Zion and Northgate, senior quarterback Hunter Lawson went off, throwing for 147 yards, two touchdowns, and one interception. 
This is what the Mill's offense has needed — a strong pass game that equals their already strong run game.
New Panthers stepping up each week
Consistency has been a main theme for the Panthers this year, and each week, it seems that a new player finds a consistent rhythm to add to the success of the team. 
In week one, seniors Ben Bodne and Owen Phillips played a big role in the win. Bodne and Phillips then had a successful week two, with the addition of junior Cole Bishop, who made a huge impact on the defense with junior Wes Haney out for the majority of that game.
 Last week, all three of those players were successful, and Lawson, junior Gavin Necessary, and sophomore Malachi Townsend added success in the pass game. 
It will be interesting to see who steps up next for the Panthers as region play draws near.
Quiet run game
Usually, the Panther run game is what makes the offense run, with a weak pass game to counter it. 
Last Friday was the exact opposite, as the run game only managed to gain 75 yards, a far stretch from last week's 348 rushing yards against Northgate. 
Call it a good Friday the 13th switcheroo or a great Chapel Hill defense that swallowed the Starr's Mill backs at the line of scrimmage. Either way, the Panthers need to find a way to combine both a threatening run game and a successful pass game.
What to watch for this week:
The Panther defense has a huge test this week against the undefeated Sandy Creek Patriots. In three games, the Patriots have averaged 43 points a game, while only allowing 10 points in their three victories. 
The loss of junior Wes Haney at middle linebacker showed last week against Chapel Hill, as the Hill exposed Starr's Mill in the middle for big runs. Defense needs to be made a top priority at practice this week if the Panthers want a chance at stopping a high-powered Sandy Creek offense.
Starr's Mill takes the field this Friday at Patriots Stadium against Sandy Creek. Kickoff is set for 7:30 p.m.
Gameday Takeaways, Week 2
Three notes from dominant Panther win
Last Friday, the Panthers traveled to Newnan to take on the Northgate High School Vikings. The Vikings stood no chance against the combined assault of the Panther offense and defense, giving Starr's Mill their first shutout win of the season, 28-0. Here are three notes from the game.
Run game is back in full form
After being held to only 179 rushing yards against Mt. Zion, the Mill broke out, rushing for 378 total yards. 
Senior Ben Bodne led the way once again, totaling 348 yards on 21 carries for three touchdowns. 
Sophomore Brandon Mathis had a big game, rushing for 108 yards on only five carries. This performance by Mathis adds a new weapon to the Panther run game that also includes senior Kalen Sims. 
If Sims can get back to producing the way he did last season, then the Panther run game could reach new, even greater heights this season.
Haney left game with injury and didn't return
A key cog that makes the Starr's Mill defensive engine roar, junior Wes Haney, who had a handful of tackles and a sack in the win, left the game in the second quarter with a foot injury and didn't return. 
Despite this setback, the Panther defense was still able to shut out Northgate, smothering their run game, and not allowing many passing yards. 
We'll have to see how the defense can do without Haney in a full game if he doesn't return this week, but so far, not a bad performance without an elite defender.
Young Panthers showing up big under the lights
This game saw many of the young Panthers break out for big performances both offensively and defensively. 
Mathis and freshman Greigh Joseph, who ran for 19 yards on five carries and a touchdown, each had big days on the ground. Fellow freshman William Yarbrough forced an interception and had a kickoff return for 53 yards. 
With more performances like these from the underclassmen, the Panthers are looking at a bright future.
What to watch for this week:
Despite an excellent run game that can easily win games for the Panthers, why not try to throw the ball more often than normal? 
They have the talent at wide receiver with sophomore Malachi Townsend and at tight end with senior Owen Phillips. 
That's two big, tall targets for senior Hunter Lawson to throw to. 
If that starts to happen on a more consistent basis, Starr's Mill could possibly double their points per game total, making the offense just as dominant as the defense.
The Mill takes the field this Friday at Panther Stadium against Chapel Hill. Kickoff is set for 7:30 p.m.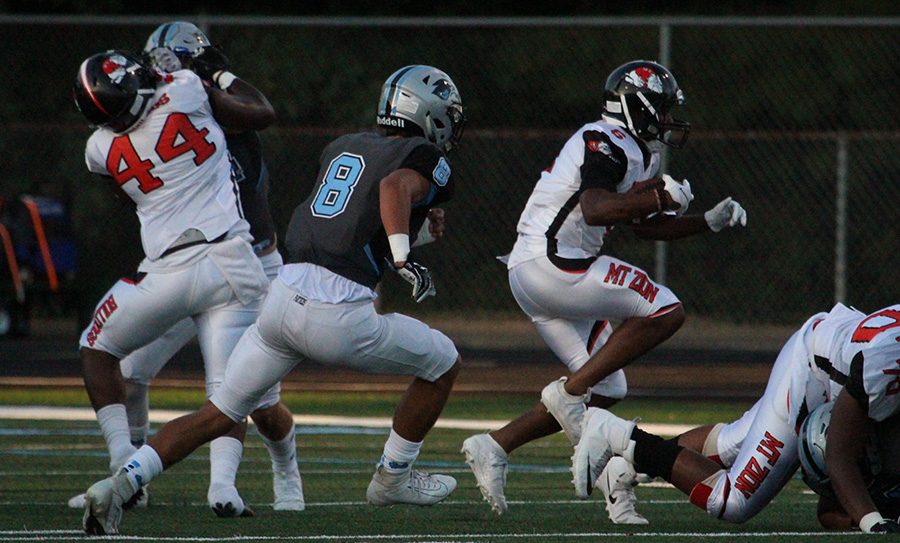 Gameday Takeaways, Week 1
Three notes from Panther season opener
Last Friday, the Panther football team opened their season at home against the Mt. Zion High School Bulldogs. A defensive-minded game throughout the first half, the Mill finally found the end zone in the second half, winning 14-8. Here are three takeaways from the contest.
Special teams = secret weapon
Despite losing Michael Lantz, the Panthers found two strong kickers from the soccer field. Senior Christian Castillo and junior Connor Marke each were booming kickoffs to the opposing end zone, just like Lantz did. Also, Castillo nailed each of his PATs.  
Besides kicking, junior punter Gavin Necessary punted away six balls for 259 yards, averaging about 43 yards per punt. Kick returners junior Wes Haney, sophomore Brandon Mathis, and senior Owen Phillips each showed signs of blossoming. 
One thing's for certain — opponents better watch out for this special teams unit.
Sims had slower start than normal
Things started slower for senior running back Kalen Sims, who only ran for 63 yards on 12 carries, compared to 243 yards on 16 carries with two touchdowns the last time these two teams met. 
Whether he was off his game last Friday or Mt. Zion figured out how to contain his powerful running attack, fans will be hoping he can turn it around in the coming weeks against Northgate, a team he rushed for 148 yards and three touchdowns against last season.
Defense, defense, defense
The Panthers went and got themselves a defense this season, holding Mt. Zion to only eight points. 
With key contributors including juniors Cole Bishop and Wes Haney, and sophomore Barrett Schmidlkofer, this defense could possibly never give up more than 14 points a game, setting up a bright future for a dominant Panther defense. 
The team's non-region games will certainly test the might of this young group. First, Starr's Mill will face Northgate, who put up 277 total yards a season ago, and Chapel Hill, who amassed a whopping 501 yards last season. Starr's Mill finishes the month with a trip to Sandy Creek to play a Patriots team that is averaging 47.5 points per game.
What to watch for this week: 
With less than 100 rushing yards last week, is a bounce back imminent?
Running is made a priority in the Panther offense, and usually at least one Panther has 100 or more yards a game. Not a single Panther broke 100 yards in the win over Mt. Zion, with senior Ben Bodne being closest at 98 yards. However, Sims rushed for over 100 yards in seven of 11 games last season. 
If the Panther defense holds and one or more backs runs for 100+ yards, Starr's Mill could celebrate starting the season 2-0 as Homecoming Week begins.
Starr's Mill takes the field in Newnan tomorrow against Northgate. Kickoff is set for 7:30 p.m.