This is Talladega
'Palace of Speed' offers unforgettable weekend for race fans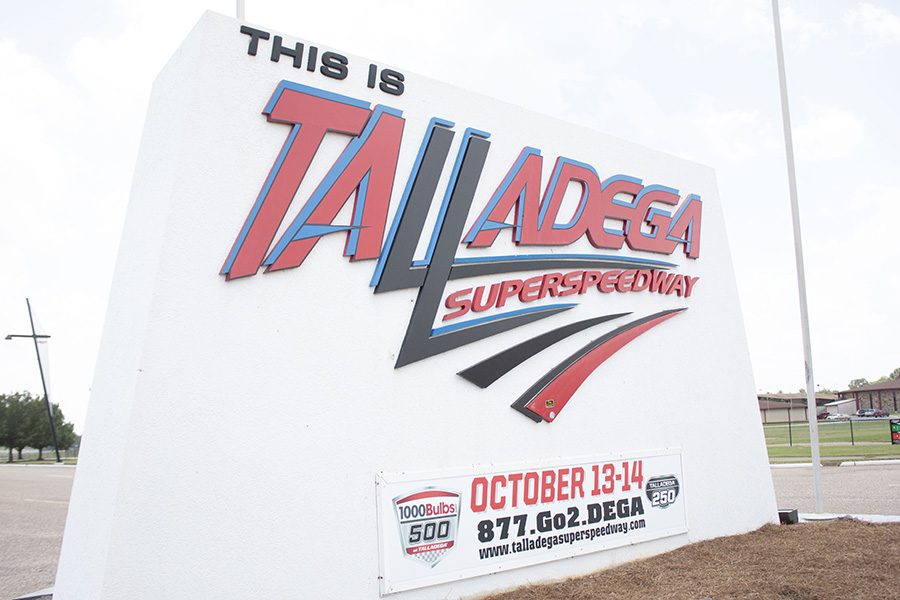 Two hours west of Peachtree City sits a place many have heard of, but few have actually experienced. This place is one of the most coveted tracks in racing history. This place offers one of the most electrifying events one will ever attend. This place is Talladega.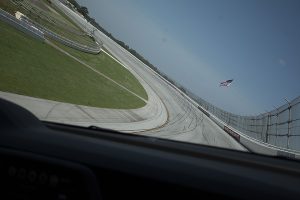 "We've got people that have been coming here for years and they come here to not only see the racing, but also experience the social act that we have," Talladega PR director Russell Branham said. "People like to come to Talladega to have a great time whether it's college kids or whether it's people that have been coming here for years. It's all about coming to this place and leaving with a smile on your face."
For those who know nothing of NASCAR or racing at all, watching a race at Dega will make one a lifelong fan, because it's not about seeing the race, it's about experiencing it. Anyone can flip the channel over to a NASCAR race even one happening at Talladega, but until one has heard the deafening roar of the engines, smelled the fuel-burning as well as the food cooking and felt the rumble of the cars zooming by that person has not experienced racing.
"It's the biggest, baddest race track on the planet," Branham said. "There's no other race track in the world like this place. It's a 'Palace of Speed'."
At 2.66 miles around, Talladega is the largest track in the NASCAR series as well as that it also offers the steepest banking at a shocking 33-degree incline. One can only realize the insane height of the banking by standing on or riding around the track. To put it into perspective, the top groove of the track sits at about five stories high in the turns.
"To see the drivers when they come here, you've got forty guys that you can basically put a blanket over because they are running so close together at 200 mph," Branham said. "If one driver messes up, one slight mistake can cause havoc and chaos here, so you've got to be on your toes the whole time."
Out of all the tracks on the NASCAR circuit, Talladega certaining offers some of the most exciting racing if not the best. Dega is one of only two NASCAR tracks that runs a restrictor plate package. This setup equalizes the competition promising a tight race and close finish. Drivers often find themselves surrounded by competitors while driving at speeds of 200 mph, sometimes three cars wide down the legendary Alabama Gang backstretch. Watching the race is nearly as thrilling and intense for fans as driving in it.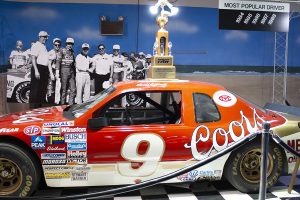 Putting the racing aside, Talladega is built for fans. If you're looking for a party, you'll definitely  find one here, but Dega's a family attraction as well. Kids get in free to all NASCAR Camping World Truck Series and Xfinity Series races and can get discounted tickets and VIP passes to NASCAR Monster Energy Series races.
"There's something to do for everyone here," Branham said. "We have our Friday night 'The Big One On the Boulevard.' It's a big fan engagement with the drivers. The drivers actually oversee competitions and ride down the infield on a float and it's sort of a Mardi-Gras style type thing. We have our Saturday night concert that's been a tradition here for many years. Our fan zones are filled with so many things to do outside the racetrack with interactives. You name it there's something to do here at Talladega."
After a long weekend of excitement, visitors can stop by the International Motorsports Hall of Fame right outside of the track. The museum is a walk through of racing history not just at Talladega, but worldwide.
The upcoming races at Talladega will take place the weekend of Oct. 13. With the NASCAR Camping World Truck Series Talladega 250 on Saturday and the NASCAR Monster Energy Cup Series 1,000Bulbs.com 500 as the main event on Sunday. Fans can purchase tickets online at talladegasuperspeedway.com or by calling the speedway at 877-GO2-DEGA.