September PBIS winners continue to display Panther ideals
PBIS has announced its Student of the Month and Staff Member of the Month recipients for the month of September.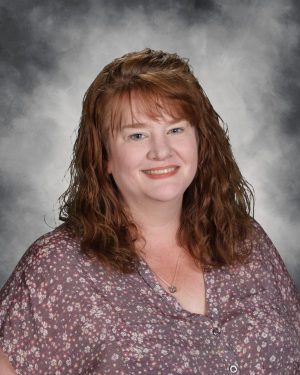 Speech-language pathologist Shannon Gagliano, assistant principal Brandi Meeks, and guidance counselor Connie Patterson nominated special education teacher Jennifer Devine. Even though Devine has little time to do any planning or paperwork during school hours due to the demand of her students, full classes, and difficult challenges, she still keeps a straight head. Gagliano, Meeks, and Patterson praise Devine for how she gets it all done while still keeping a smile on her face. 
"[Devine] goes above and beyond for all of her students," Meeks said "She cares, she's genuine, and she takes hard situations, and she makes them better. For not only one person, but lots of people, and we're just thankful for her."
Other staff members nominated include assistant principal Brandi Meeks, engineering teacher Rob Bell, math teachers Derek Abrams and Emily Sweeney, special education teachers Laura Harbin and Paula O'Shields, science teachers Staci Killingsworth and Craig Martin, Spanish teachers Marcela Sample and Shayne Thompson, and English teacher Whitney Shoemaker.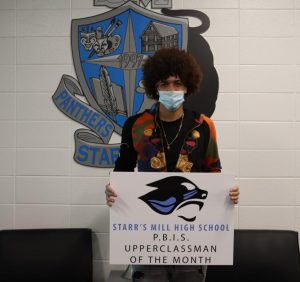 Learning specialist Laura Harbin nominated junior Steven Barros for being accountable. She said that Barros has a new student in three of his classes and offered assurance that he would help out the new student and look out for him. Barros has since kept his word by helping the new student find his classes and ensuring that others treat him with kindness. 
"When you have a student who is as friendly and as likable and as warm as [Barros] is, and then he takes it upon himself to say that I'm going to make sure this new student who's coming into Starr's Mill, really towards the end of the first nine weeks, and he's welcoming, and he's helpful, and he's kind, I think that just speaks volumes for everything that we stand for here at Starr's Mill," Harbin said. 
Other upperclassmen nominated include juniors Mia Morrow, Zoё Croft, and Mary Foppe, as well as seniors Diego Rossello and Miho Kimura.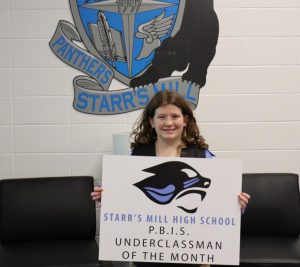 Learning specialist Jodi Christensen selected sophomore Kylie Domangue to be the Underclassman of the Month because she assisted a new student in her English class, came in without prompt to study English with Ms. Jodi, and helped her organize without being asked. 
"No matter what happens, what life circumstances, [Domangue is] just always happy and has a good attitude," Christensen said. 
Other underclassmen nominees include freshmen Hunter James, Jesse Elofson, Nate Grivno, and Magalhaes Gabi, as well as sophomores Nyasia Merritt-Carrington, Evan Fish, Miwa Fujita, and Shannon Callaghan. 
Once a month Elise Heaton, the assistant principal in charge of PBIS, sends out a link for staff members to nominate students and teachers for their good behavior. The PBIS committee, composed of Heaton, a PBIS coach, and other faculty, voted on the PBIS staff and students of the month. 
"The PBIS program at Starr's Mill helps us focus on the three core values that we want all of our students and staff to exhibit on a daily basis: respect, accountability, and responsibility," assistant principal Elise Heaton. "So with PBIS and focusing on these three things we can celebrate the positive things going on in our building instead of the negative things, which will hopefully encourage others to show those positive values as well."
Leave a Comment