Golden Apple – Walt Ellison
This month's Golden Apple recipient is economics teacher Walt Ellison.
Math teacher J.B. Campbell chose Ellison for his ability to engage and connect with students. 
"It's amazing how engaged the students are for something I found so boring when I was in high school," Campbell said.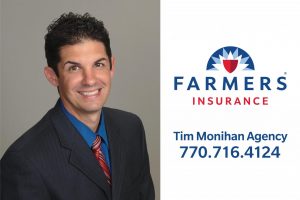 Ellison is in his 29th year of teaching. He has taught economics for eight years at Starr's Mill, and tries to take standards and apply them to the real world, while also providing a safe space for students. 
"Class needs to be relatable to real life, and it needs to be interactive and fun," Ellison said.
First a math teacher for nine years, Ellison then switched focus to assist students with disabilities. During his 12 years of working in the special education department, Ellison co-taught economics courses with an accomplished teacher. This introduced him to the concept and developed his interest in his current position. 
Ellison stresses the importance of decision making in his classes, and highlights that economics is not just about money. He takes pride in the variety of students' differences and ideas brought to his classroom. 
"Every kid is different, and they bring different ideas and baggage to class," Ellison said. "My job as a teacher is to help them get there."
Ellison receives $100 from Farmers Insurance to use in his classroom. He plans to use the funds for developing new lessons, including a new one about banking. 
Ellison will also receive one free large pizza from Buck's Pizza in Peachtree City and a gift certificate to Lisa's Crêperie in Senoia.
Leave a Comment