Golden Apple – Mark Williamson
This month's Golden Apple recipient is teacher and softball coach Mark Williamson. 
Learning specialist Cindy Hartpence chose Williamson for this award because Williamson works with children with disabilities who are struggling and helps them succeed.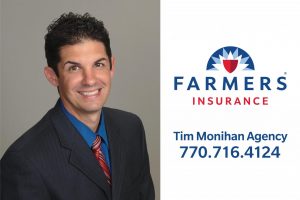 "I taught at Spring Hill elementary with Mr. Williamson before coming to Starr's Mill, and he has a child with disabilities who I had the privilege of working with when she was just three years old," Hartpence said. "He is wonderful with our special needs kiddos." 
Williamson has coached several sports over the years. He won his first state championship with the softball team last fall. 
Williamson enjoys working with students who are struggling, trying to make a difference in their lives. 
"Whether it's health, personal fitness or credit recovery I want to try and make a difference in the students' futures," Williamson said. 
Farmers Insurance gives each Golden Apple recipient $100 to spend in the classroom for teaching necessities. Williamson plans to spend the money on new supplies and equipment for his students.
Leave a Comment