Golden Apple – Dr. Bonnie Stanford
British literature teacher Dr. Bonnie Stanford is October's Golden Apple recipient. She was selected by last month's winner Walt Ellison. 
"I asked my students, 'Who is the best teacher you have ever had at Starr's Mill?' Many said, 'Dr. Stanford'," Ellison said. 
Ellison noted that she is a perfect example of what all teachers should be. His students described Stanford as "kind, hardworking, and inspiring."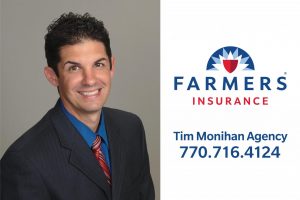 Stanford says her philosophy in teaching is to keep the focus on the individual students who need more time than other students. Stanford says that it can get time-consuming but she knows that people start in different places and tries to help them gain success along the way.  
"Every student is a person and they're all going to be an adult," Stanford said. "[I hope] I get through to them [with] content and skills and character development that they can take with them in the future."
This is Stanford's 22nd year teaching. Throughout her career she has taught U.S. history, AP U.S. history, geography, and 9th grade English. This year she is teaching mostly British literature, creative writing, and AP seminar.
Stanford believes a Golden Apple teacher is somebody who takes pride in being a Panther and "works hard every day [by] trying to go above just teaching your subject and reaching kids on a personal level."
Stanford graduated with a bachelor's degree from the University of Georgia. She has a master's degree from the University of West Georgia and a Ph.D. from Mercer University.
Stanford will receive $100 from Farmers Insurance to spend on curriculum or instruction. She also receives a free large pizza from Buck's Pizza, a gift certificate to Lisa's Creperie in Senoia, and a free haircut from Mane Hair in Peachtree City.
Leave a Comment