Golden Apple – Christie Leanza
Chemistry teacher Christie Leanza is November's Golden Apple recipient. She was selected by last month's winner Dr. Bonnie Stanford.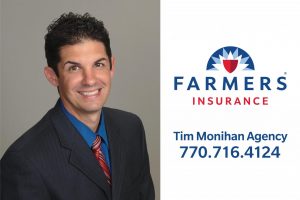 "I chose Leanza because she is committed to her students and their understanding of science," Stanford said.
Leanza is a relationship-based teacher. She feels getting to know the kids makes a better way for the content to get across.
"I love the kids," Leanza said. "So if people were to get this award I hope they would be people that really are there for the kids."
Leanza has earned two science-based degrees from the University of Georgia, and is currently working on her Ph.D.
Leanza has taught many different subjects in science, including biology, anatomy, all levels of chemistry, environmental science, earth science, and physical science. This year, Leanza teaches gifted and AP chemistry.
"I knew I wanted to be a teacher so I chose that route and took tons of tons of different science electives so that I could be a high school teacher," Leanza said.
Leanza started teaching in 2007. Outside the classroom, Leanza spends time with her daughter. When spending time with her daughter, Leanza enjoys watching her dance.
Leanza will receive $100 from Farmers Insurance to spend on curriculum or instruction. She will also receive a free large pizza from Buck's Pizza, a gift certificate to Lisa's Creperie in Senoia, and a free haircut from Mane Hair in Peachtree City.
Leave a Comment