Golden Apple – Jill Snelgrove
French teacher Jill Snelgrove is February's Golden Apple recipient. She was selected by last month's winner J.B. Campbell.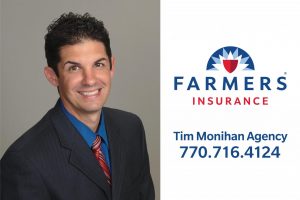 "I thought about all the teachers that I knew and that I see throughout the day, and [Snelgrove] is one that is always working," Campbell said. "It's not that other teachers don't work, but because she teaches at the middle school and she teaches [at Starr's Mill], she's constantly moving."
Campbell said that his students who have Snelgrove talk about how much they learn and how much they love learning with the different things they do to learn the language. 
"Both of my daughters are in her class. To me the joy that she shows for her profession I felt like needed some recognition," Campbell said.
Snelgrove says her philosophy in teaching is to have fun in learning. When students are having fun, they are learning and using it and making the language realistic to them.
"I've been teaching French for 19 years and before that, after college, I taught English in France for a year," Snelgrove said. "I loved it and I came back, and I've been a French teacher here ever since." 
Snelgrove attended Georgia State and majored in French literature. She later returned and earned her teaching certification and her master's degree in educational technology. 
As the only French teacher, Snelgrove really gets to know her students. 
"[Campbell said] that I really demonstrated that I cared about my students, and that I liked to celebrate their success," Snelgrove said. 
Snelgrove will receive $100 from Farmers Insurance to spend on curriculum or instructional needs. She will also receive a free large pizza from Buck's Pizza, a gift certificate to Lisa's Creperie in Senoia, and a free haircut from Mane Hair in Peachtree City. 
Leave a Comment