Two teachers take on Asia
Economics teacher heads to Japan while ESOL teacher is China bound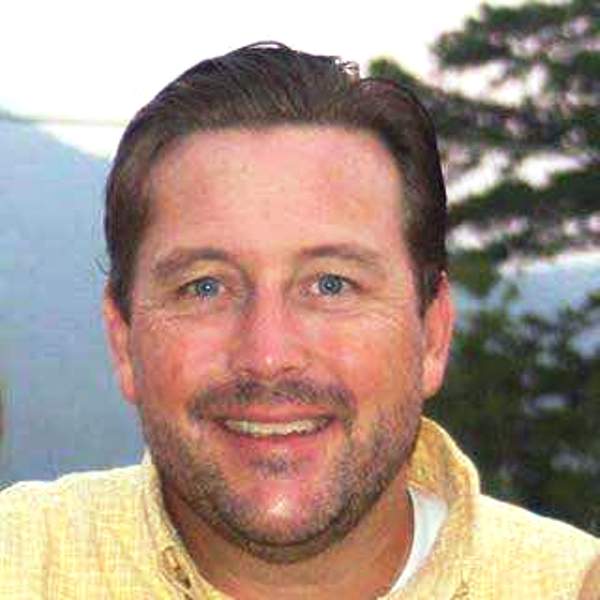 Most teachers travel within the U.S. during the summer, but Economics teacher Walt Ellison and ESOL and English teacher Aziza Simmons will board planes and cross the Pacific for countries in Asia.
Ellison was awarded a 2015 Keizai Koho Center Teacher Fellowship to travel to Japan to study economics and to visit schools, major companies, and industrial facilities.
The Fellowship was awarded through a rigorous application process that included two letters of recommendation and a detailed. "My friend Charlotte Robinson, who works for the Georgia Council on Economic Education, was one of the people who wrote a recommendation letter," Ellison said.
Ellison is now considered a KKC fellow. The KKC is an independent, nonprofit organization affiliated with Keidanren (Japanese Business Federation). Its mission is to promote a better understanding of Japan's economy and society, both in Japan and abroad through a variety of programs.
As a fellow, Ellison said he must create a lesson plan and use the KKC to develop specific curriculum materials and/or educational activities related to the Japanese economy, society, history, or culture.
The trip's itinerary is yet to be determined, but Ellison said he is looking forward to the trip.  All traveling expenses for the trip will be paid by KKC, Ellison said.
One of his big plans is to try some new foods. "I want to try real sushi, actual fresh sushi." Ellison said.
Before the trip, Ellison and his friend Mike Raymer, the program director for Georgia Council for Economics Education, took the founder of KKC, Mr. Yoshi, out for lunch. Ellison and Raymer took him to Fox Bros Bar-B- Q. "We also took him to get Krispy Kreme donuts," Ellison said.
Ellison leaves for Japan on June 28 and will return on July 10.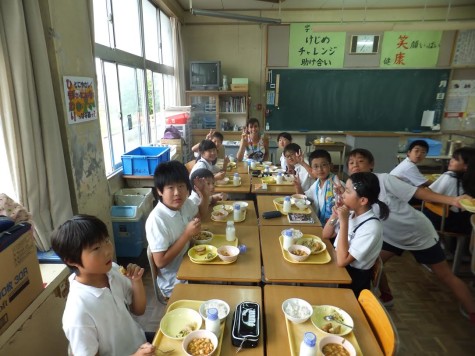 Simmons will travel to China this summer to better understand the Chinese language and its culture.
"I love to travel because I am a very curious person and also very imaginative," Simmons said. "However, my imagination stops short when it comes to other cultures and landscapes. Books and movies won't answer those questions either. I love seeing the new places, new people, eating new food, and observing customs, habits, styles, home life, and other aspects of a people. It truly is fascinating."
Last year, Simmons took a trip to Japan with other teachers. She stayed with host families who offered her a chance to absorb the true Japanese culture and behavior.
"When I went to Japan last summer, I stayed with a Japanese family and the man was a painter who gave me some of his art," Simmons said. "I stayed in the attic on a floor mat. The pillow had beans in it.¨ Although the sleeping arrangements weren't ideal, Simmons said she went to Japan for the cultural experience.
The grant was offered through Emory University and Confucius state. Anyone who wanted a chance to learn the Chinese culture had to write an essay and provide written recommendations from peers and teachers. The trip will be July 15-31, and Simmons and a few other teachers will chaperone students from across the country.The group will travel to and explore Shanghai, China.
From there, they will be stay in hotels and occasionally live with host families for a short period of time. Two professors from the institute will also help on the tours and in the classrooms. Besides learning about China, they will also take a hike along the Great Wall of China. "Hiking and walking are my number one things to do," Simmons said.
The students and teachers will visit classrooms, museums, temples, and four or five cities in China. During the tours Simmons and the rest of the group will be given cultural guides to help them grasp all of China's history and culture.  Although not focused around the language, the trip will provide chances to immerse the group in the Chinese language and speaking skills.
The camp offers students an opportunity to learn more about the Chinese people and the country itself at a low price compared to the lifelong friendships and experiences that they will get. "Besides the plane ticket to China, the camp will pay for everything else," Simmons said.
Simmons also does not yet know her specific itinerary, but she knows that she will soon be in China exploring all it has to offer.
"I can't wait for this years experience. I'm all for it," Simmons said.