Academic Team zips to first place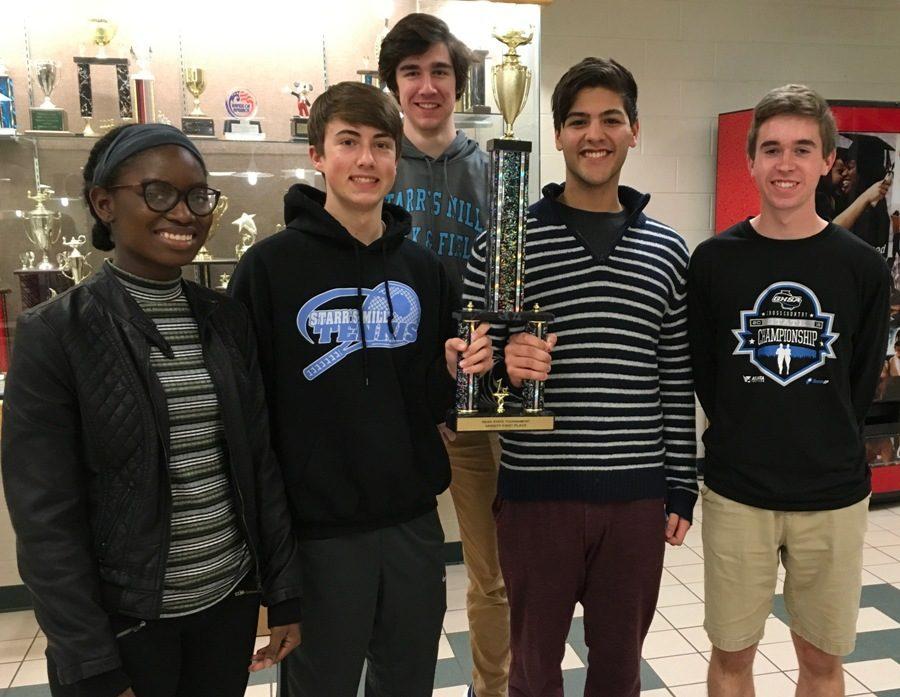 On Feb. 11, the Starr's Mill Academic Team finished their season with a first place win at the state competition in Flowery Branch, Ga.
In order to qualify for state, the academic team participated in the Griffin Regional Education Service Agencies tournament. They received first place there and that led them to RESA state. The team went through a Round Robin session first, which determined their ranking to start the competition.
The competition jump-started with the elimination rounds, and the Starr's Mill team began in the third ranking spot. Lightning rounds came next and the team was asked questions from categories such as math, science, history, and english. A currents event test led them into the final question round, which determined them as the overall winners.  
"Once they got through the first elimination round they were just zipping by and we won by about a 70-point margin," science teacher and Academic Team coach Michelle Barron said.
The win marks the first time since 2011 the Academic Team finished first at State.
"I was very excited for the students to do so well at state. They worked really hard over the year and I was glad to see such a positive outcome at the state competition," Baron said.