Hearts of the people go up in flames
Notre Dame fire impacts members of Panther family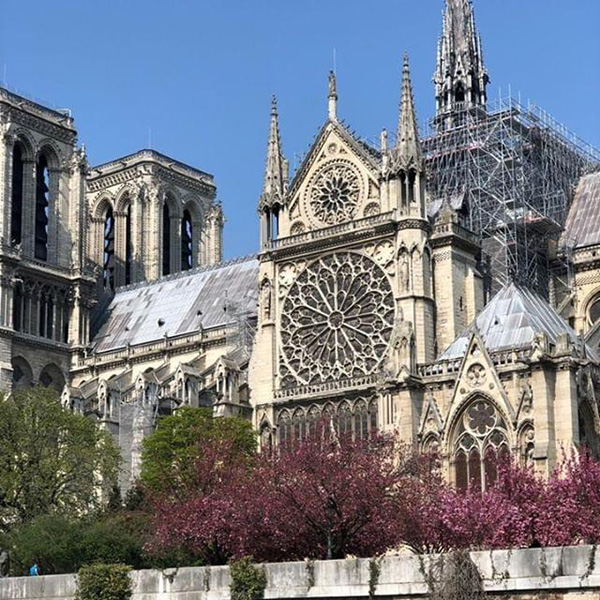 On April 14, the Notre Dame Cathedral in Paris, France, caught on fire. Thousands around the world watched as the Cathedral burned and the spire fell.
This historic Cathedral burning affected many people around the world, and personally touched some of the lives here in Peachtree City.
"When people think of Paris they think of the Eiffel Tower, but I think of Notre Dame," ESOL teacher Valerie Hughey said. "That's the first place I go when I visit."
When Hughey lived in France she visited Notre Dame many times, so she was devastated upon hearing the news. She last saw the Cathedral in 2012 with her daughter.
French teacher Jill Snelgrove last saw it two weeks ago with some of her French students, though she did not go into the building thinking she would be able to go back in June.
"I have a lot of fond memories. I've been there several times. It is iconic," Snelgrove said. "It just says 'Paris'."
While participating in the foreign exchange program over Spring Break, ten students also saw Notre Dame.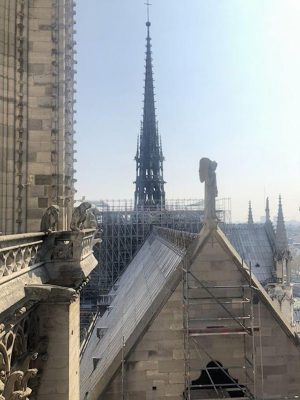 "I was relieved I got a chance to see it before," senior Chad Evans said. "Though it was kind of scary after being there then seeing it burn. I could see how it would burn."
For Snelgrove and Hughey the burning of Notre Dame resonated more with them because of memories, but for the students, it was because of the history they had learned in class.
"I took AP Art History last year and we studied Notre Dame," junior Sarah Goins said. "It won't be the same knowing it is no longer the original."
Snelgrove has talked with her students some more about Notre Dame in the days following the fire, but she plans to keep the conversation going in the next month and school year as France plans to rebuild Notre Dame.
When asked about what they were most concerned with during the rebuilding everyone agreed that it was most important to preserve the history and how it looked so the Cathedral will not look like a replica.  
"I hope they keep the beautiful stained glass windows," Snelgrove said.
As we send love and support to the people of France as they grieve, we remember Notre Dame's importance to people and history.
"It's a part of me, a part of history, a part of France," Hughey said.