Virtual Reality now a reality in Fayetteville
Last weekend, IonicVR opened its doors in Fayetteville.
IonicVr is a virtual arcade place that utilizes Virtual Reality to give customers a new way of gaming that many have not experienced before.
The experience immerses guests in a computer-generated world allowing them to feel the effects of the environmental characteristics.
I played two games at IonicVR — ChromaLab and Loco Dojo.
The art in ChromaLab was psychedelic and aesthetically pleasing. The particles floated around me in the full 360 degrees and I had the ability to control them at my discretion.
Unfortunately, I did not get to experiment with ChromaLab as much as I would have liked, as it was simply a way to pass time as I waited for my friend to arrive. However, I know for sure that I will be coming back solely to play more of the more artistic games they have available, such as PaintLab, DoodleVR, and ABC Paint.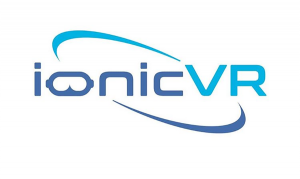 For most of my thirty minute session we played Loco Dojo.
Loco Dojo is set in front of a virtual board, resembling a multiplayer party game like Mario Party 8. In these mini-games, players have the opportunity to utilize the full wonders of virtual reality through Sensei's 'Table of Trials.' Players are able to virtually grab and throw bombs, step on bugs, and guide pigs through treacherous paths, all while not even being able to see their real hands.
That feeling of looking down and not being able to see my body or anything around me was disorienting at first, but it was thrilling to look around and feel as if I was in a whole different environment. It did take some getting used to, but after a while, I had successfully tricked myself into thinking that the virtual reality was the actual reality and not augmented whatsoever.
I was able to do the best at a game that had the objective of shooting cats at large dog's tongue while shooting bombs at the opponents' dog using a catapult. My trade secret for this game would be to pay less attention to shooting the items fast, but more attention to your aim.
The whimsical nature of this specific mini-game was observed multiple times throughout the simulation of Loco Dojo. Though this specific game was not very realistic, IonicVR does have many other games that are much more realistic. One such game that I am inclined to try is Titanic VR.
Overall, this immersion VR gaming works. At one point, my mind was so convinced that it was all real, that when a shark attacked me in another mini-game, I actually flinched and shrieked, and cowered to deflect the bite. I thought I was actually going to be devoured!
This new way of gaming isn't perfect. But even some of the glitches and bugs depicted how powerful the sensations of virtual reality had been to me. During the games, I experienced glitches that caused my avatar to fly away from the virtual world, and during those glitches I genuinely felt like I was moving, specifically flying away. Because of my virtual surroundings, I experienced a real depth perception, which I've never experienced before in a game.
IonicVR was an experience I had never had before but its opening provides many more options for virtual reality in the future.
Thanks to IonicVR, my own reality has gotten much more interesting, and I cannot wait to see how it grows in the future.
For additional information on session times and pricing click here. Use Code PROWLER to book a 60-minute session for only $20.00.