Leonard defends his statement
Changes from the school leadership team gave students plenty to talk about as the school year began, but a comment from Principal Allen Leonard last Tuesday had the Mill buzzing.
During the 11th and 12th grade meeting held to discuss the updated Code of Conduct, Leonard talked about physical fights and their punishments. He said, "I don't believe in self defense," and continued on with the meeting.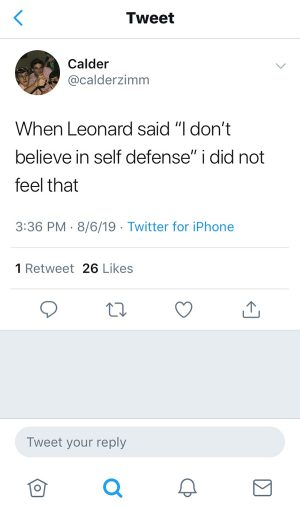 Throughout the week students have met this statement with confusion. Some wondered what Leonard meant. Students even took to social media, expressing their confusion and disagreement.
Senior Calder Zimmerman (@calderzimm) wrote on Twitter, "When Leonard said 'I don't believe in self defense' I did not feel that."
 Leonard has now clarified what he said during the class meeting. He expressed that his quote was misinterpreted.
"It's not that I don't believe in self defense," Leonard said. "There are situations where self defense is an actual thing."
Leonard went on to explain that in his 13 years of experience as an administrator, people who have been in fights tend to claim self defense when both parties have committed some action to contribute to the overall fight.
"In almost [every fight] there are multiple proceeding events that if either party had made a different decision then the next event doesn't happen, and the next event doesn't happen, and so on," Leonard said.
He provided the one example in his experience that truly was self defense. In the example he said there was one student who, after investigation, had truly done nothing to provoke a fight and was forced to defend herself.
"One time in my entire scholastic and administrative career have I had a situation where I had student who did the things that we always tell people to do, she walked away." Leonard said. "[She] went to go seek out an adult and the other party continued [and] basically cornered the young lady…while she was trying to walk away."
Leonard further explained that a fight does not just happen without prior reason.
"We try to get to the root causes," Leonard said. "If we don't get to the root causes, then it's very likely that the same people will have the same violent altercation again as soon as they return to school."