705 toy drive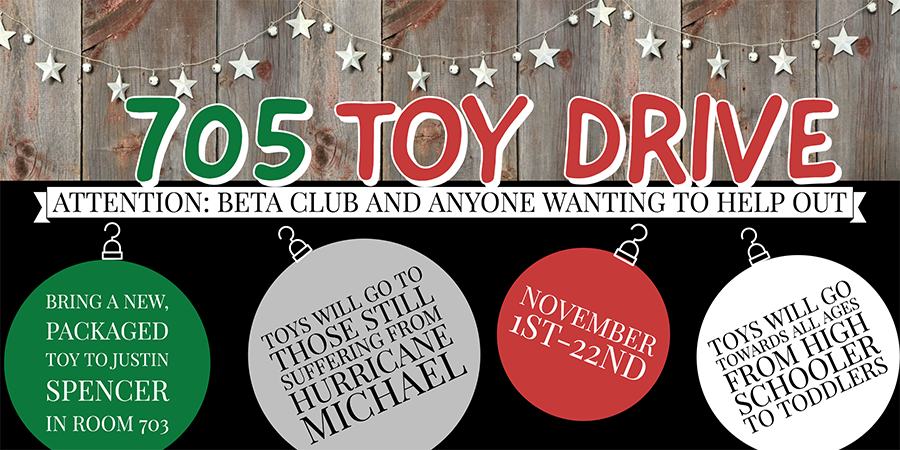 From Nov. 1-22, room 705 at Starr's Mill High School will be home to a Christmas toy drive for those still suffering from Hurricane Michael. With the help of The Prowler, Kathy Gloer, wife of history teacher Jon Gloer, has organized the drive and partnered with the Beta Club to make it a service project.
"We're going to do a big toy drive again when I get back in the next couple of weeks because there are still a lot of people hurting," Gloer said. "If there are kids at Starr's Mill who want to bring in some toys, that would be awesome."
Anyone interested in bringing Christmas back into the homes of the people in Florida can purchase a toy for $10 or more and bring it to Justin Spencer in room 703. Beta Club members will receive an hour of service per toy donated. Members are required to bring in the receipt and have Spencer verify that the gift is equal to or exceeds the minimum amount. 
"As far as the toys go, besides it being for little kids, if people wanted to give gift cards or something for high schoolers [they can]," Gloer said. "[The drive is] not solely just things for little kids."
With a wide variety of age groups to satisfy, Gloer is going to need all the help she can get. As a result, donations can be made from anyone interested in helping the cause.