Volunteers needed for Jesus Prom
It is that time of year where high school students everywhere are starting to get ready for prom by picking out dresses or planning a group. That also means that it is time for something just as fun, Jesus Prom.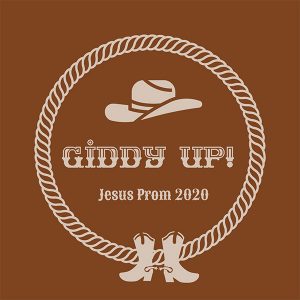 However, this amazing event cannot happen without volunteers to be buddies, who will be paired with a guest for an evening of dancing, photos, games, and fun.
"This is our fourth year hosting Jesus Prom locally, and we've had tons of Panther student volunteers over the years," English teacher Ashley Collins said. "We're expecting around 200 guests with special needs this year, and we need your help."
This year's theme is, Giddy Up. Anyone available from 5 to 9 p.m. on March 20 is encouraged to volunteer at the event.  Event organizers will have a mandatory meeting starting at 3 p.m. on March 15 at Heritage Christian Church. 
The event is a chance for students to get involved in their community and help give back.
"My family spends a lot of their time with the special needs community, and so it's always important to us for inclusion to be prevalent," Collins said. "It's honestly a life-changing event for everyone who comes, because it pulls people out of their comfort zone and unites the community," Collins said.
Those interested in helping can go online to the event's website or e-mail Ashley Collins directly at [email protected]. See all preparations and updates for the event by following Jesus Prom on Instagram —  @jesuspromatlanta.