News marches on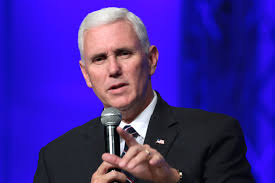 Now that the Mill has returned from Winter Break, the late nights and hours of homework and studying resume. However, news never comes back from a break, because it never takes a break. The week began with revealed information regarding the assassination of Kim Jong Nam and continued with President Trumps first address to Congress. As the calendar turned to March, storms roared from New Jersey to Louisiana, and the week ended with a funeral in Tennessee.
Four North Korean spies involved in Kim killing in Malaysia (2/27)
On Monday, intelligence from South Korea came to note to lawmakers, telling them that four North Korean Agents took part in the killing of the brother of North Korean leader Kim Jong Un. Back in February, Kim Jong Nam was assassinated at the Kuala Lumpur International Airport in Malaysia. The information on the killers came from the National Intelligence Service which is based in South Korea.
How they retrieved the information is yet to be figured out, but what they do know is that the 4 agents came from the North Korean Ministry of State Security, which is the spy headquarters there.
President Trump's first address to Congress (2/28)
On Tuesday President Donald Trump delivered his first address to congress. In contrast to the majority of many of his speeches, he shifted away from his normal dark and searing approach to speeches. He was more like a conventional president, hitting positive notes in an attempt to stabilize his administration in what has been a restless five weeks in office.
President Trump brought up various points of discussion such as his policies on trade, immigration, counter-terrorism, and defense. President Trump has recognized he has the lowest approval ratings of any modern president and is now making an effort to serve the United States in the best possible way.
Tornadoes across central U.S. kill 3 people (3/1)
On Tuesday, strong storms ripped across the U.S. turning it around 24 tornadoes. These tornadoes have killed three people and caused millions of dollars worth of damage across the states it ravaged. Compact storms, otherwise referred to as supercells, amounted to widespread damage from Arkansas to Ohio, while fires which were "wind-whipped" or spread by the severe wind lead to the destruction of homes in Texas.
After hitting the Midwest, the storms began coming east, and states like Kentucky and Tennessee enacted tornado watches. As of Friday, none of the tornadoes made landfall in any other states, and no one else was injured. The storms seem as though they were limited to the eight states that they hit on Tuesday.
Vice President Pence used used personal email for state business and was later hacked (3/2)
Yesterday, details came out about how during his office in Indiana, Vice President Mike Pence used his own private email server to conduct business. The account was reportedly hacked last Summer and sensitive information may have been released.
"Similar to previous governors, during his time as Governor of Indiana, Mike Pence maintained a state email account and a personal email account. As Governor, Mr. Pence fully complied with Indiana law regarding email use and retention," The office of Mike Pence said.
So far, it appears that Pence did not violate any parts of his contract as governor, but there is likely to be further investigation into the hacking, and what could've been leaked.
Manhunt Underway After Nurse Brutally Stabbed to Death (3/3)
On Tuesday, a 23 year-old  woman by the name of Tiffany Ferguson was brutally stabbed in her apartment in Nashville, Tenn. She had just gotten home when a man sneaked into her apartment and stabbed her multiple times. Her screams woke up her roommate who found her bleeding on the ground and then called 911. The attacker fled the scene and Tiffany died in the hospital.
Her family and friends are distressed, asking for any information regarding the killer. She was known to be a nice, caring, loving person. Her funeral is being held today, as the police search continues.