Wishes granted: Golf cart parking lot almost ready
Since the school was built in 1997, the idea of allowing students to drive golf carts to school has been introduced, rejected, and reintroduced. Finally, it's happened.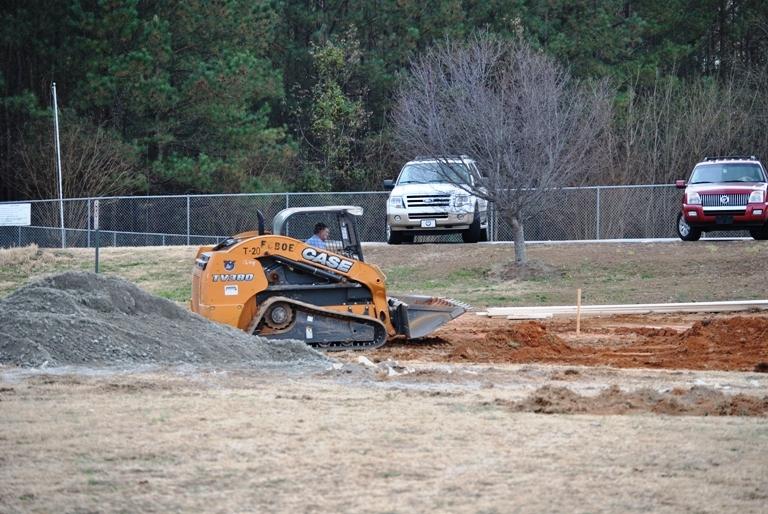 The first step occurred on Oct. 23 when the Fayette County Board of Commissioners voted to implement a new cart path system along Redwine Road, connecting the Highgrove subdivision to existing paths. Since then, the Fayette County Board of Education voted to continue the paths to  Starr's Mill in the South Complex and to build a golf cart parking lot on campus.
These decisions brought students what they have been wanting for quite some time: a golf-cart accessible campus.
For years, students have pointed fingers toward another local high school and said, "But McIntosh has a golf cart lot!"  McIntosh, located in the heart of Peachtree City, is the only other Fayette County high school with cart-path access, and passers-by can see that its 600-space golf cart parking lot is full just about every school day.
However, access to McIntosh's golf cart lot is from a city golf cart path that leads drivers directly into the lot,  keeping cars and golf carts separate.  And for years, that has been the sticking point for SMHS.  The layout of the South Campus made the safety issue more difficult to resolve.  Golf cart drivers would have to cross Redwine Road at some point in order to reach the school, and that led to safety concerns among parents and school and county administrators.
Those safety concerns were valid and serious, so kudos to those board members and Fayette County commissioners who took the time to address the issue and voted to finally make the lot a reality.
Peachtree City is and has always been Golf Cart City.  It even has a national reputation for it.  Most Peachtree City teens are golf cart savvy and are adept at navigating intersections. They know how to safely interact with motor vehicles, and it's rare to hear about accidents between the two.
Golf cart transportation will open new options for students, like junior Alyssa Boeur, whose only alternative was to take the bus or have their parents drop them off.
"[This option] will give kids more opportunities to get to school if their parents can't take them," she  said.  A few sports like cross country and swimming  have morning practices that prevent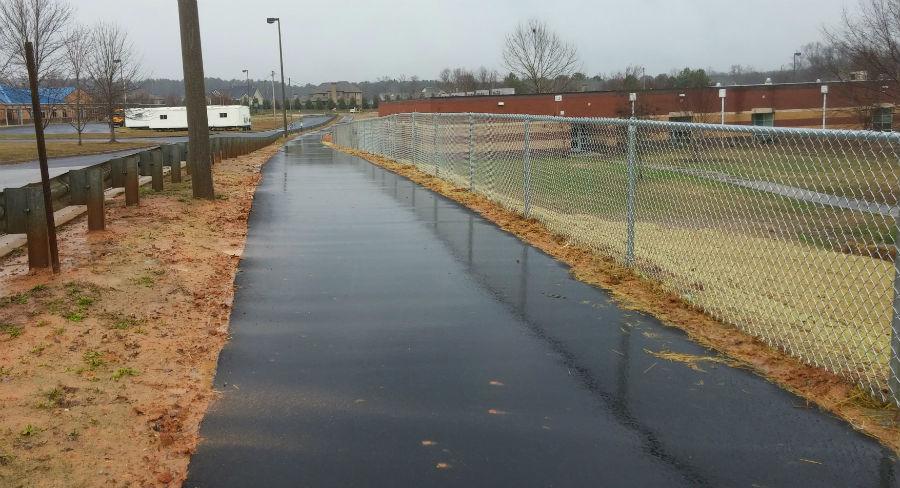 student athletes from catching their buses, so being able to drive their golf carts could be a life saver for them.
Giving students the option to drive their golf carts will also help with the flow of traffic during the busy mornings and afternoons. Even though junior Emily Koivu doesn't own a golf cart, she supports the idea. "It would reduce some problems for cars by having less traffic on the road," Koivu said.
Traffic has been a persistent problem at the school, resulting in the occasional accident throughout the years. "I think that if there were fewer cars trying to get in and out of the school at one time, there would definitely be fewer accidents," said junior Shannon Mudrinich, who was in an accident during the post-school traffic jam last spring.
Because of the efficiency of electronically powered carts, students could potentially save their families thousands of dollars in gas money by driving their golf carts to school.
The lot will hold 250 golf carts, and if that many students drive to school even one day a week, it would greatly cut down on fuel emissions. This  golf-cart friendly policy will help reduce pollution and keep Peachtree City's environment healthy.
The school will make this venture profitable by selling golf cart parking passes as they do for regular parking passes. The current plan sets the price for a golf cart parking pass at $60, the same price as car passes, according to Assistant Principal Allen Leonard. Students who drive both cars and golf carts will have to buy two types of passes, a potential boon for the school.
After years of back and forth, the powers-that-be finally found a way to implement a golf cart plan and to ease the transportation log jam in and out of the high school.
Simply put, getting to school just got a lot easier.  And healthier too.  Congratulations to all those involved in making a decision that will be universally beneficial.