OPINION: Cussing isn't cool, but neither is its censorship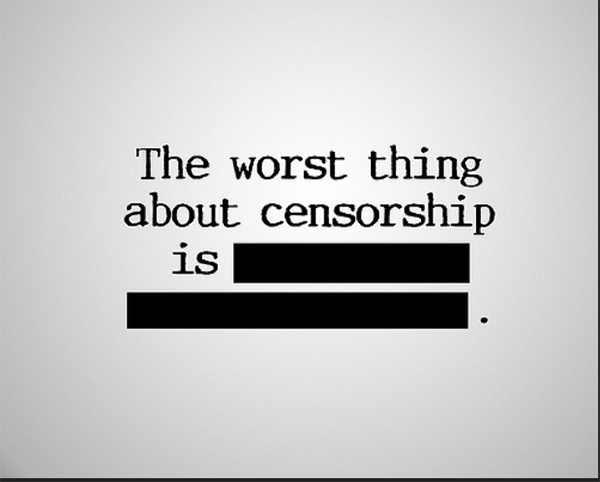 "There's a string of cuss words running through my head." Raise your hand if you've heard someone say that, or even said or thought it yourself. I definitely have, and I don't regret it.
I know, I know, swearing is frowned upon, and there are much better words to use in order to describe something. There's a reason they're called bad words, and advocating their usage does not change the fact that they aren't necessarily good things to say.
Even considering this, I still disapprove of the censorship of these words. The nature of these words and society's perception of them have made it so that they are incredibly powerful.  For example, if you don't use cuss words often, the moment you do will award you the attention of most people, if that is your intent.
Using bad words amplifies the severity of the situation or just how intense your feelings really are. Maybe it isn't possible for you to convey your true emotions using simpler, everyday words with a less powerful denotation, and the small insert of that colorful four-letter word might just be what you were missing in order to prompt people into taking you a little more seriously.
This of course, does not mean people will not take you seriously if it's a personal choice of yours to not use profanity. In fact, when overused, the words may lose their impact and meaning, and then your potty-mouth is more of a liability than an asset.
Furthermore, they should not be used without the user knowing the implications and what it means to say the f-bomb or other expletives. There's a reason swearing is not found in movies under PG-13, other than the fact that the Motion Picture Association of America rating system states that in order to remain PG-13, the f-word may only be used once in the entire film.
"
…[T]he small insert of that colorful four-letter word might just be what you were missing in order to prompt people into taking you a little more seriously.
— Staff Writer Saijleen Chawla
I don't agree with the MPAA's policy with swear words, nor do I agree with the movie "The Martian" being rated restricted for the usage of the profanity a whopping two times in the entire movie.
Like I said, users (mainly younger children) that do not understand the proper usage of swearing ideally should not be exposed to profanity, but at the same time, it is a good idea to learn the about the various situations where the usage of swear words may be a positive addition to one's vocabulary.
Now I know, swear words are never really associated with positive events or circumstances, but that does not mean they aren't used to express positive events. Any moment of intensity or elation can instill the adrenaline needed in order to belt out a strong word of joy.
So the next time someone drops a bad word, instead out of washing their mouth out with soap, wash out the stigma associated with it.
Opinions expressed in editorials are those of the writer(s).  These views may not represent the adviser, The Prowler, advertisers/sponsors, the Starr's Mill High School administration or staff , or Fayette County Public Schools as a whole.  Please see our FAQs for more information pertaining to the rights of The Prowler's staff members.