Tik Tok's take over
Social media app more than just dance videos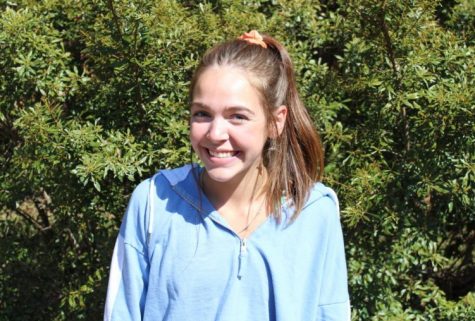 More stories from Kathleen Stephens
It is hard to avoid the influence the fairly new social media app Tik Tok has on high school, middle school, and college students. 
There is no denying how much it influences everybody, but it has also changed people's music tastes while being an outlet of positivity.
Over the past few weeks I have spent much of my free time on the app just because each video is so quick. I'll accidentally be on the app for hours. 
It spreads songs so quickly though, making an immense effect on music. Many artists get themselves out there because they can have a song go viral when it randomly appears on the home page. 
It introduces viewers to new songs. Many of my favorite rap songs I found through Tik Tok, and I feel somewhat accomplished when I know the whole song and no one else does. 
Most people only know the 15 second snippet from Tik Tok, and for that 15 seconds they will dance and sing their hearts out. This infuriates me because if you know the song, look it up. 
"
[T]he amount of positivity and love that is spread throughout the app is incredible. "
— Staff Writer Kathleen Stephens
This goes for so many amazing songs that people don't care enough to try and listen to on Spotify or Apple Music and they ruin the song for me by pretending to know it just because they have listened to a snippet. When they all start doing the dance and then immediately stop when they don't know it anymore, the song is ruined. 
I have also seen multiple videos and talked to my family and friends saying that the app has impacted their ability to watch anything else because their attention span is tailored to 15 to 60 second videos. The extra time I spend on the app has also resulted in some of my favorite songs being overplayed.
Besides being a highly popular mainstreaming platform, the app is one of the most positive parts of social media. Yes, it can be funny, but the amount of positivity and love that is spread throughout the app is incredible. 
I will see so many posts of girls showing love to other girls regarding body shaming and hate spread toward them. I also see videos of people talking about hate they get because of race, ethnicity, and sexuality, and the amount of positivity they get back is even more amazing. 
In the past few weeks a trend was set of people talking about their sexual assault stories, and this trend spread like wild fire. Many people were brave enough to talk about such a traumatic event and the way everyone reacted sending them love and support was heartwarming, especially when so many men were speaking out about it. I feel like it gave people some perspective that it can happen to men too. 
Tik Tok is changing society for the better. The way the app is run by taking down videos that are offensive or mean, and how it helps showcase new artists and spread empathy and kindness, show that social media can bring about positive change.
Leave a Comment