Opinion: Lack of sleep among students demands change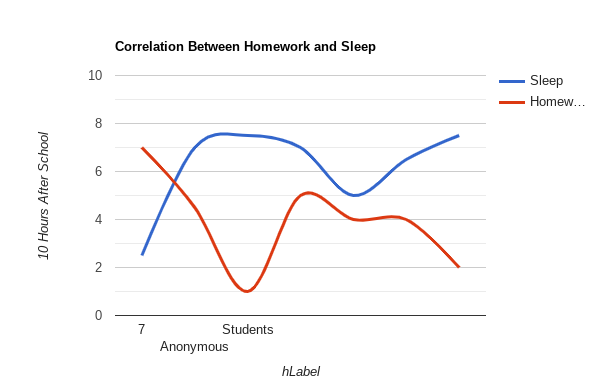 School takes up the majority of the day and week, yet it still requires extra time for homework and studying. The seven hours spent attending school leaves students with a limited amount of time remaining for extracurriculars, family, and homework, causing many students to miss sleep in order to finish all of their assignments by their due dates. 
A reasonable solution for this would be taking a day off in the middle of the week. Wednesdays could be a valuable day taken to catch up on sleep, assignments, and studies. 
A recent trend that has been occurring among high school students is the increased intake of stimulants through caffeine consumption. If you were to walk into any classroom at this school, you would most likely see at least one student with coffee or an energy drink.
Teenagers are not supposed to consume caffeine, because they are more susceptible to its side effects. These effects include increases in anxiety and insomnia.
If a student were to forget to consume caffeine before shool, the day may be miserable, because withdrawal symptoms – headaches, concentration issues, drowsiness, irritability, and trouble staying awake during class. 
Oftentimes, students are dependent on consuming caffeine due to their lack of sleep. The problem is not in having to wake up early to start school at 8:30 a.m. but instead because of the several classes required for attendance and the lack of time to learn all of the information in the short 50-minute periods.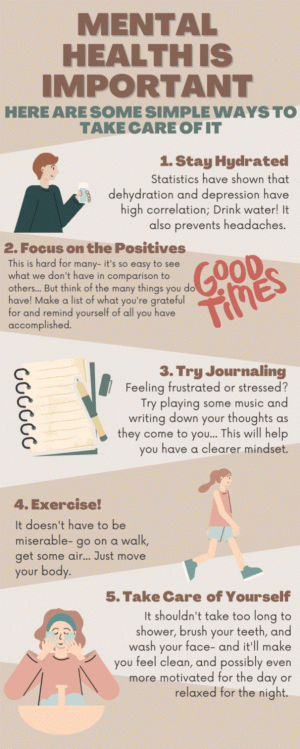 Teachers often struggle to thoroughly teach all of the required information in this short amount of time, so they resort to homework assignments for students to practice and study the information independently at home. 
This, on top of extracurricular activities and jobs, takes away valuable hours of sleep. A 2015 sleep study found that 72.7% of high school students did not sleep sufficiently, and of that percentage, 20% received less than six hours of sleep each night. 
The best way to allot more time for students would be to have a day off during the school week. Wednesday would be best, since it falls directly in the middle, which would allow students to catch up on their studies and, more importantly, sleep.
Some schools use a block schedule, which has been revealed to be better for both students and teachers in regard to healthy habits and better education. A school in Minnesota that switched to a block schedule noticed a drastic, positive difference. 
The positives included better behavior, deeper thinking, and more engagement in class. Plus, there was a reduction in the amount of homework.
Less homework would result in more sleep among students and more time to review the information they learned in class. 
Generating off of the idea of a block schedule, having a day off in the middle of the week would allow students to receive much-needed rest and would lessen the stress of another day of assignments. 
There are additional ways to lessen stress, but a day off in the middle of the week benefits more than just students.
A Wednesday off would benefit teachers as well, because they can use this time to plan lessons, grade tests and assignments, and host after-hour study sessions for students who were unable to grasp the information taught in their Monday and Tuesday classes. 
As many teenagers face unhealthy problems such as stress, anxiety, sleep deprivation, and caffeine consumption, the necessity of a day off in the middle of the week should be a top priority in the school system in order to create a healthier environment for students.
Opinions expressed in editorials are those of the writer(s).  These views may not represent the adviser, The Prowler, advertisers/sponsors, the Starr's Mill High School administration or staff , or Fayette County Public Schools as a whole.  Please see our FAQs for more information pertaining to the rights of The Prowler's staff members.
View Comments (2)