Opinion: Ask me about my culture, not its stereotypes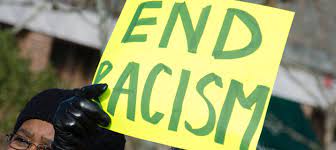 As a fully Mexican immigrant living in Georgia, one of the first questions that I get asked is 
"Are you an illegal?" or even "Do you have anything to do with the cartel?" 
I moved here seven years ago because my dad got transferred for work and we lived here as expatriates for two years before we decided to become permanent residents.
Usually, I do not mind correcting those ignorant statements, but it has gotten to the point where I have an almost automated response. That is exactly what the problem is, the fact that I am desensitized to these questions. 
Why do I have to accept these microaggressions and stereotypes as one of the first things assumed about me? I have never been ashamed of being Mexican. In fact, I am extremely proud of it, but I know there are others who are not because of ignorance toward these people. 
There are many other aspects to my country that do not just have to do with the things that are shown in the news. Mexico is a beautiful country with amazing culture and history. We have beautiful traditions like Dia de Los Muertos, the celebration of the life that people close to us lived before they passed. 
"
My culture is what is important, not the stereotypes damaging it.
— Staff Writer Crista Alarcon
Another huge part of my culture is how important family is and how it does not matter how bad things get, they will have your back at the end of the day. 
In my experience, this is really similar to how families are in the U.S. too. At the end of the day, we are not that different but when these stereotypes are set in place, it creates a divide.
As Maya Angelou wrote in her poem "Human Family," "I note the obvious differences between each sort and type, but we are more alike, my friends, than we are unalike."
I think the solution to this issue is to encourage dialogue related to my culture. My culture is what is important, not the stereotypes damaging it. 
Once people learn that then maybe then they will realize that we are not that different. 
Only then will we be able to end these stereotypes and end microaggressions.
Opinions expressed in editorials are those of the writer(s).  These views may not represent the adviser, The Prowler, advertisers/sponsors, the Starr's Mill High School administration or staff , or Fayette County Public Schools as a whole.  Please see our FAQs for more information pertaining to the rights of The Prowler's staff members.
Leave a Comment