Opinion: West is no longer best, time to move on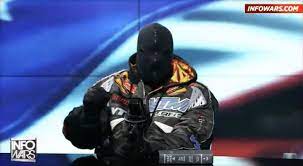 Kanye West has recently spoken about his admiration for Adolf Hitler. This and his previous comments on Jewish people have put West in a problematic light. However, this is far from the first time something like this has happened.
In 2018, West had an interview with the tabloid news website, TMZ. During the interview, West said he believed that slavery was a choice. Relegating 400 years of suffering as a choice. 
The year after that, he went on to defend notorious sexual assaulter R. Kelly. West stated that if we were to take down R. Kelly, then we should take down all art.
Another time West made awful comments was when he was on the "Drinks Champs" podcast where he made claims about George Floyd. He claimed that Floyd was drugged and the officer that was seen in the video was not kneeling on his neck. That last claim can be directly disproved by looking at the footage. These claims have made Floyd's family consider suing West.
All of these incidents make it clear Kanye does these things for attention. The outrage that these events cause put the spotlight solely on him. The only way to stop these things from happening is to move on from Kanye entirely.
There is no discarding West as a good artist. If we want to move on from him, we need to find artists that can fill the void. 
If you like the production quality of West's music, then you should listen to Kendrick Lamar. If you like the lyrical style of Kanye, you should listen to J. Cole. Many artists are as good as Kanye West without the problematic side.
If we want Kanye to get the help that he needs, then it is time to move on from him.
Opinions expressed in editorials are those of the writer(s).  These views may not represent the adviser, The Prowler, advertisers/sponsors, the Starr's Mill High School administration or staff , or Fayette County Public Schools as a whole.  Please see our FAQs for more information pertaining to the rights of The Prowler's staff members.
Leave a Comment