The Oscars astound again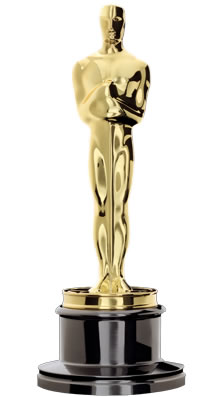 Beautiful dresses, emotional speeches, and conflict comprised at 89th annual Academy Awards. Millions of people watched as talented actors and actresses gathered to celebrate each others hard work.
The biggest moment of the night took place when the cast of the movie "La La Land" were mistakenly called up to take the stage and receive the Best Picture award. However, their hugs of joy were interrupted when it was revealed that the wrong envelope had been given to announce the category.  To their dismay, "Moonlight" was the true winner of the category.
Although "La La Land" did not receive what is considered as the top award of the night, the film still garnered some of the night's biggest awards.  Emma Stone won Best Actress, Damien Chazelle won Best Director, and the film won Best Original Music award.
Even though "La La Land" did very well, they did not completely steal the spotlight. Several other movies received major awards.
"Zootopia," an animated movie about a bunny being on the police force and realizing the job is not as easy as it seems, won Best Animated Feature Film. This movie became popular among viewers of all ages from the get go.
"Hacksaw Ridge," a film about a man who saves his fellow soldiers from the bloody battles of WWII, had three winners throughout the ceremony. Robert Mackenzie and Kevin O'Connell won the award for Best Sound Mixing, while John Gilbert won the award for Best Film Editing.
Casey Affleck, an actor from the new movie "Manchester by the Sea," won Best Actor. The movie is about a man being lured back to his hometown after his brother passes away resulting in him being named the legal guardian of his 16-year old nephew.
Christopher Allen Nelson won Best Makeup for the popular superhero film "Suicide Squad."
The Oscars is a celebration of all aspects of the film industry. Now, it's time for directors, editors, makeup artists and everyone else involved in film-making to find out what they will do to earn a chance in the spotlight for next year's award show.