Awaiting a 'New Horizon'
Looking back at my Animal Crossing memories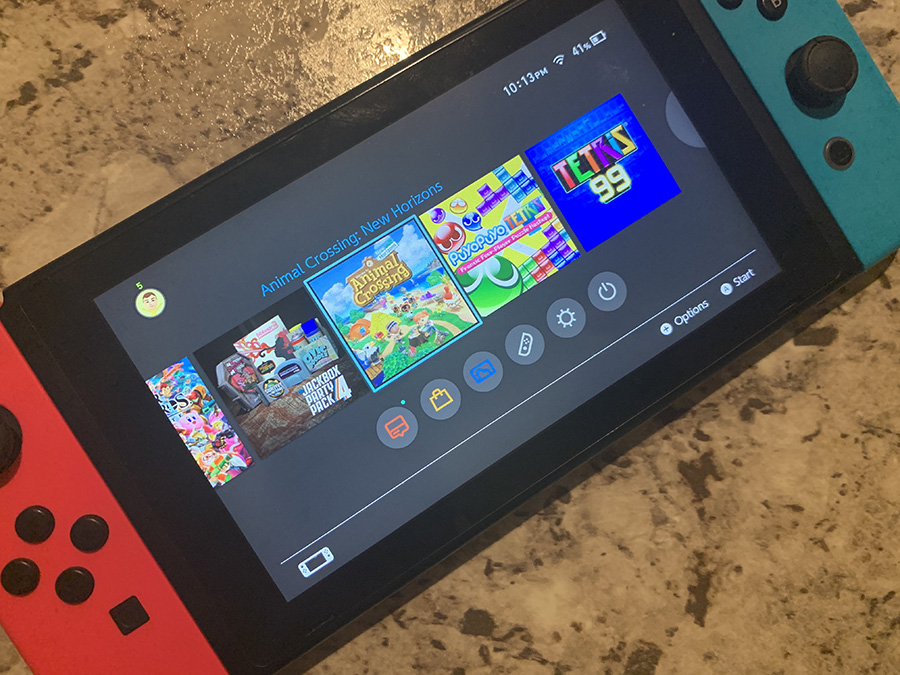 Tomorrow Nintendo will release its fifth iteration in the beloved Animal Crossing series, "Animal Crossing: New Horizons." Before that day comes, I have had the opportunity to look back on the experiences Animal Crossing has given me. 
I realized that there are few other video game series that have given me the kind of experience Animal Crossing has.
My first experience with the Animal Crossing games took place sometime around 2011. I was just a young boy looking for some new Wii games that I could hassle my mom to buy. Scrolling around Nintendo's website I found a game titled, "Animal Crossing: City Folk."
Watching a trailer for the game I was immediately enthralled with the tranquil environment presented in the trailer. Also seeing that there was multiplayer, I assumed it would be a great game to play with my mom. I quickly went her to beg for the game.
Some time later my mother eventually came back from shopping one day with a copy of the game. I was ecstatic. Immediately I put the game into my Wii and started playing. While the multiplayer I fancied over was only online, and I didn't have any friends who had the game, I had to squeeze all I could out of no online multiplayer.
"
The leisurely aspect of the game kept me coming back to soothe my soul."
— Staff Writer Daniel Stackhouse
The thing about Animal Crossing games is that you cannot necessarily explain exactly what makes the game so enjoyable. This is probably because there's nothing particularly awesome or blood pumping about the game. It is a leisurely experience that is executed unlike any other life simulation game.
So many hours were spent running around my virtual town under the name "Super D" without a care in the world. The leisurely aspect of the game kept me coming back to soothe my soul.
A few years passed and I heard of the Nintendo's new handheld system, the Nintendo 3DS, and that there was going to be an Animal Crossing on the system. For months in fifth grade I watched in envy as my best friend had a 3DS and a copy of the Animal Crossing for that system.
It would not be until Christmas of 2013 when I would finally get my chance to play the successor to City Folk, "Animal Crossing: New Leaf." This new iteration provided a shakeup in gameplay with the player being the mayor of their town. This new concept, on top of the refining of the Animal Crossing's classic formula of leisure, made New Leaf seem like a new, fresh experience.
I spent so many days just doing my daily activities within the game and taking in the relaxing ambiance the game provided. Back then, every weekend of mine was spent playing with my best friend, and I made so many memories with him from those weekends. 
"
[M]y life is so different now than it was back then, and I could use a way to keep calm and carry on."
— Staff Writer Daniel Stackhouse
Scavenging the town for things to sell and give to the museum. Improving my own house overtime. Taking trips to the tropical island. Spending hours running around, talking to other townsfolk. Walking around and living the daily life provided by New Leaf was a calming experience that can never be replicated.
Eventually my best friend and I stopped playing together, and as the years went on, New Leaf became more and more obscure to me. It was not anything about the game itself. Overtime, I just got into different things and I eventually got to the point where I was okay with selling my 3DS along with all of my games.
Years later, despite the detachment from City Folk in New Leaf, the thought of those games gives me a nice, fuzzy feeling. There is such a happy mood to the game that even without many distinct memories, I remember the nice times that those games were able to give me.
Now, in my joyous anticipation of the release of New Horizons, I am thankful for all the memories the games have given me. There truly is not any other experience that can quite compare to playing Animal Crossing. 
With all the crazy things going on in the world today, New Horizons looks to be a way to soothe the anxiety of its players. For me, on top of the new pandemic, my life is so different now than it was back then, and I could use a way to keep calm and carry on. I wait in great anticipation when tonight turns to tomorrow and I can enter a new horizon.
"Animal Crossing: New Horizons" releases exclusively on the Nintendo Switch March 20.