Babymetal's comeback 'attack'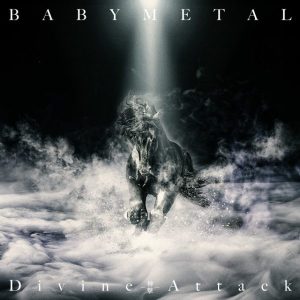 Babymetal made a return on October 21 with the release of their latest single, "Divine Attack." 
Although it had been rumored that the band would be disbanding at the end of 2020 through 2021, Babymetal spent the time working on their new album, "The Other One," set to release on March 24, 2023. 
"Divine Attack" gives a sneak peak into new concepts and sounds, which contain the powerful, symphonic sound unique to Babymetal. 
Lead singer SuMetal conveys the lyrics with a beautiful melody while MoaMetal provides the background vocals. The song incorporates traditional metal instruments, including guitar, bass, and drums.  
"
'Divine Attack' gives a sneak peak into new concepts and sounds… "
— Staff Writer Adaleigh Weber
Before the release of the single, Babymetal made a public announcement that this new album would "reveal a side of Babymetal we never knew existed." This disproved the previous conspiracies which stated that Babymetal had disbanded and sparked excitement among their fans. 
Babymetal's music genre is predominantly metal. However, their songs often contain an electronic music style. They are ultimately categorized as a kawaii metal group, which blends styles of both J pop and metal.
Babymetal fans around the world are excitedly awaiting the release of the new album, along with their upcoming 2023 world tour. 
"Divine Attack" is now available to be enjoyed on all streaming platforms, and is accompanied with a visual released on YouTube.
Leave a Comment