Panther Reads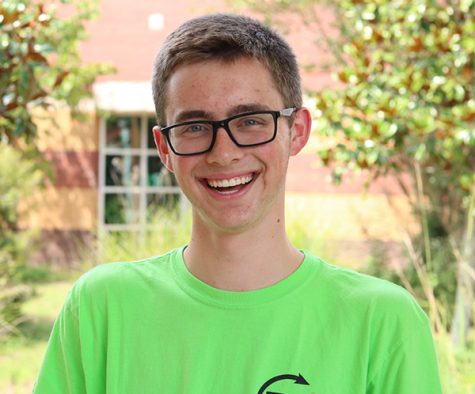 More stories from Ian Fertig
This week on Panther Reads, Starr's Mill math teacher Michelle Genovese is reading "Through My Father's Eyes," the biography of Billy Graham written by his son, Franklin Graham.
Billy Graham was a prominent American evangelist in the 1940s whose sermons were seen across the globe. "Through My Father's Eyes" is partially autobiographical, as Franklin Graham tells stories from his life as well as his father's.
Genovese received the book as a gift from her mother. "I've been interested in Billy Graham for years, and after he died, I think 'Wow, his life was very extraordinary'," Genovese said.
"
I think 'Wow, his life was very extraordinary'."
— math teacher Michelle Genovese
Discovering this new perspective on one of modern Christianity's most famous leaders has been fascinating for her.
The book describes Graham's beginnings in North Carolina and his journey from small town kid to globally-known pastor.
"It talks about how he was a farm boy. His family was all dairy farmers, and he went from being a farmboy to talking to presidents," Genovese said. "It's just a fascinating journey that God brought him through."
Genovese recommends this book to any of her students who are interested in the Graham family, but beyond that she hopes they can be inspired by what he accomplished in his life.
"You never know what life holds for you and what can be done with God."
Leave a Comment