Panther Reads
Economics teacher Mark DeCourcy recently read "The Fifth Risk" after receiving the book as a Father's Day gift.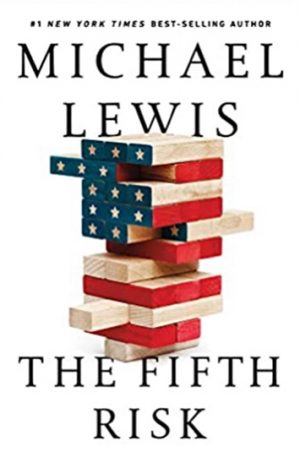 "What captured my attention initially was the politics of it, but then what captured my attention throughout the course of the book was that he followed individuals and everything that they contributed to the various departments," DeCourcy said.
"The Fifth Risk" follows the Department of Energy, Department of Agriculture, and Department of Commerce, and the author specifically notes how these departments transitioned to Donald Trump's presidency. 
"The reason I wanted to read it was because I read the first chapter," DeCourcy said. "You know how Amazon does that first couple pages kind of thing? And I was like, 'I'm hooked'."
Author and journalist Micheal Lewis has written many other books, including "Moneyball," "The Undoing Project," and "The Blind Side." Lewis is known for writing about economics, politics, and business.
 "I would recommend it to anybody who is interested in politics, whether they be Republicans, Democrats, or Independents," DeCourcy said. 
"The Fifth Risk" aims to shed light on governmental changes people may not think of when they think about a new president coming into office. The book offers an insight into three departments and the individuals that have done important work in them.