Defending 'The Defenders'
In the last decade, the world has seen more superhero movies and shows than most people want or need. Thankfully, Marvel continues to impress its audience at every turn, and "The Defenders" is no exception.
"
They don't need an iron suit or a magic hammer, and they certainly don't want to be called a team."
— Staff Writer Ian Fertig
Over the past two years, Netflix and Marvel have created four original superhero series, all leading up to this crossover show. Netflix originals "Daredevil," "Jessica Jones," "Luke Cage," and "Iron Fist" have each been centered around one of the four members of the Defenders. Now these street-level superheroes will assemble for the first time on screen in an eight-episode miniseries. They don't need an iron suit or a magic hammer, and they certainly don't want to be called a team.
"The Defenders," simply put, is a great show that deserves taking the time to watch. Viewers interested in any of the previous Marvel Netflix shows will most likely enjoy "The Defenders" as well. This epic team-up has been anticipated by fans since 2015 when Daredevil season one was released. Although the show is not without some flaws, overall the fans are pleased with the way things went and ready to see more of it.
If you've never watched "Daredevil," "Jessica Jones," "Luke Cage," or "Iron Fist," then "The Defenders" is probably not for you. No doubt, this mini-series was tailor-made for fans of the Netflix Marvel Cinematic Universe. To truly enjoy the culmination of two years and five seasons worth of build-up, it is recommended to do some binge watching beforehand or at least some research on the characters.
What went right in "The Defenders":
"The Defenders" performs very well as a crossover between four distinct worlds. In the Netflix MCU, characters have appeared in multiple shows, references to the other heroes have been made, and some of the Defenders have already met. Netflix has set up for this show beautifully. Not only is this extended universe functional as separate shows, it's masterfully brought together for these eight episodes.
It's not just the four main heroes in the show; the majority of the supporting cast from each hero's individual show is present. With such a large cast, it's easy to imagine "The Defenders" failing to give them all meaningful screen time. Fortunately, the show succeeds in bringing all its characters into the spotlight at some point or another.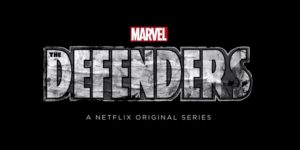 The multitude of characters means we get to see many characters that have never been on screen together interact. Watching the heroes banter and fight together is a fantastic, sometimes hilarious experience, but watching their loved ones, sidekicks, and friends meet for the first time is equally rewarding. The show manages to give viewers a chance to geek out over who just met who.
Speaking of character interactions, the fight scenes in this show that feature all four Defenders are visually impressive as well as downright cool. We do get to see a long take during a fight scene that doesn't compare to the hallway scene in Daredevil season 1 but still can't go unnoticed. The fights put the powers of the Defenders on display while allowing them to work together and make use of each other's abilities, just like a true team should.
The most important thing we saw in "The Defenders" was also the thing we didn't get enough of, the moments in the show that displayed depth beyond just heroes punching villains. It's what made "Jessica Jones" such a great Netflix Marvel show, and it's what separates fun shows from great ones. Some moments we did see in "The Defenders" that moved us were Daredevil comforting a boy who had lost the ability to walk, Luke Cage criticizing Iron Fist for taking his inherited wealth and privilege for granted, and Jessica Jones using Daredevil's backstory to comfort a girl who had recently lost her father. In the future, we always want to see more moments like these.
What went wrong in "The Defenders":
Sigourney Weaver was cast as the primary villain, Alexandra. The unfortunate truth is that Alexandra turns out to be an underwhelming villain. Do not expect the likes of Vincent D'Onofrio's Kingpin or David Tennant's Kilgrave. There is a visible effort to give Alexandra's character some depth as she struggles with her own mortality, but this effort is undermined by an excess of weak dialogue. The other villains at Alexandra's side are equally lacking in depth and motivation. For those who felt disappointed in Iron Fist's villains, be prepared, because one of the worst villains from that show comes back for a bit in Defenders as well.
The other problem with "The Defenders" is that some of the scenes without action or the heroes can be so stale and boring that they're worth skipping altogether. Too often, the villains will be taking time to talk and the dialogue will be so weak that it becomes hard to watch. This problem isn't as prevalent as in Iron Fist, but it still detracts from the quality of the show. If these in-between scenes had been omitted entirely, the show would not be losing anything but run time.
Overall, "The Defenders" is worth the two years it took to set up and create. Marvel fans, this is the show you've been waiting for, and hopefully the downsides won't ruin what is otherwise an impressive crossover.