Rockin' around the cinemas
A compilation of essential Christmas films
December is finally here, and no longer can your Scrooge-of-a-friend complain about Thanksgiving being neglected (as it should be). Christmas decorations are up, Christmas music is playing, and best of all, Christmas movies are finally back in season.
However, not all Christmas movies are created equally (I am looking at you, clay-mation "Rudolph") and thirty days just is not enough to watch them all. But never fear … The Prowler is here! Having taken the liberty of watching a plethora of Christmas movies, here is our list of must-see holiday classics: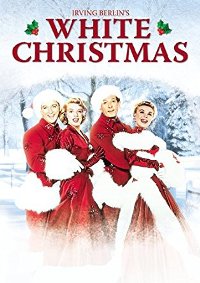 White Christmas (1954)
If only "La La Land" were a Christmas movie … oh, wait it is! Well, sort of. "White Christmas" takes everything you love about Christmas and throws it into a musical. Paramount's (then Vista Vision) first film proves to be a wonderfully humorous romp as Bing Crosby and Danny Kaye sing and dance their way through a 1940s Christmas.
While it may be the oldest film on this list, "White Christmas" is surely one of the best, if not for the whimsical soundtrack then for the nonsensical conversations. Sweet as eggnog and as warm as a nice fire, "White Christmas" is sure to please audiences who are looking for a less serious Christmas film. And as the saying goes, if you decide to watch this movie, may all your Christmases be white!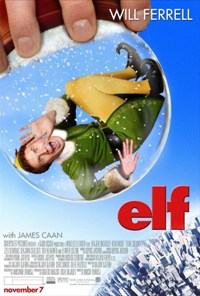 Elf (2003)
Son of a nutcracker! What is a Christmas season without an obligatory viewing of "Elf"? "Elf" follows Buddy (Will Ferrell), a human raised by elves, as he leaves the North Pole and heads to the Big Apple in search of his father.  Buddy not only finds his father but finds his place in the world in a heart-warming Christmas film.
"Elf" is perfect for anyone of any age, and could even brighten the Grinch's day. It's got quotable lines, touchy moments, and plenty of laughs. If you choose to skip out on this movie, you really are a cotton-headed ninny-muggins.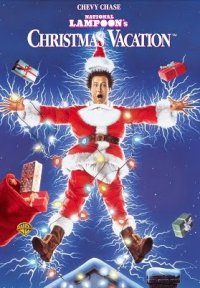 National Lampoon's Christmas Vacation (1989)
A classic capitalist Christmas film, "National Lampoon's Christmas Vacation" sticks to the cookie cutter formula and is all the better for it. "Christmas Vacation" (1983) follows the same dysfunctional family from the original "Vacation" as they try to make through the holiday season. Riddled with profane language and sexual aggravation, "Christmas Vacation" is an excellent comedy, but maybe not one for the kids.
"Christmas Vacation" is for everyone who needs a break from the potty jokes in movies like "Elf". Warner Bros. manages to capture all of the humor of the original film, and mold it into a holiday movie. This raunchy Christmas comedy is sure to please the right audiences.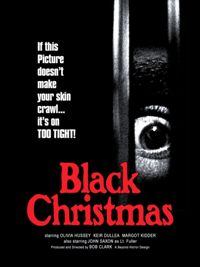 Black Christmas (1974)
Gingerbread cookies made out of human flesh, brutal murders, and horrible special effects, what's not to love about this classic Christmas film? "Black Christmas" follows sorority sisters as they try to survive a serial killer's attack on their home. Considered one of the first true slashers, "Black Christmas" defined later films and the horror genre, and it's a great Christmas movie, too.
For those tired of cheesy Hallmark flicks, "Black Christmas" will provide a breath of fresh air this Christmas season. While not particularly scary, director Bob Clark manages to create a horror masterpiece that many modern movies could never compete with. But if you have grown tired of movies from the twentieth century, there is a 2006 remake featuring Lacey Chabert (Gretchen Wieners).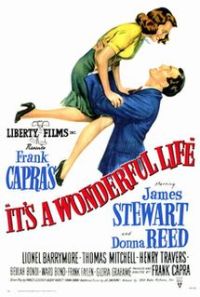 It's a Wonderful Life (1946)
Have you lost your direction in life? It's okay, George Bailey (James Stewart) has too, and there's a whole movie about it. "It's a Wonderful Life," tells the story of debt-ridden George Bailey, who comes face to face with life and begins to contemplate suicide. However, holy intervention comes in the form of the bubbly angel Clarence Oddbody (Henry Travers). Oddbody needs to earn his wings, and Bailey needs a new outlook on life. Together the two come to realize their truly wonderful lives.
Frank Capra's dramedy is one of the most beloved Christmas movies of our time. "It's a Wonderful Life" is a true classic, and reigns as the highest rated Christmas movie by Rotten Tomatoes. "It's a Wonderful Life" is also unbelievably easy to watch due to its rights falling under public domain.
Honorable Mentions: "Die Hard" (1988), "Charlie Brown Christmas" (1965),"Polar Express" (2004), "The Nightmare Before Christmas" (1993), "Gremlins" (1984), and all the Harry Potter Films (special thanks to ABC Family)
There are a whole lot of Christmas movies out there, but only a few can stand out amongst the abundance of capitalist cash grabs. Whether they make you laugh, cry, or even scream, the Christmas movies you watch can make or break your once-a-year experience. But if you choose to give them a chance, the movies on this list will most definitely grant you a Merry Christmas! 
Leave a Comment