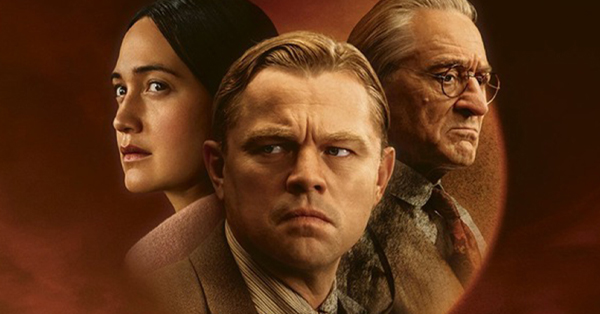 "Killers of the Flower Moon" proves that people will go to extreme lengths just to get money. 
Leonardo DiCaprio, playing Ernist Burkhart, is the lead role, and the woman that plays Mollie Burkhart, Ernist's wife, is Lily Gladstone.
The film focuses on the murders of indigenous Indians living on top of oil. The movie highlights the theme of greed and how it can kill relationships. It features the deranged actions that people will commit to get money. The biracial marriage that the movie highlights shows sabotaging acts made by the husband.
He gets involved in a tragic event that happens to his sister-in-law. However, he does not stop his cruelty there. Ernist even goes as far as to poison his wife in an attempt to inherit her fortune. The omniscient perspective of the main marriage shows betrayal and sabotage in order to gain wealth.
The trial that concludes the movie shows the dissemination of Ernist Burkhart and his past. The women and children of the Burkhart family were astonished when they found out about his felonies and misdemeanors.
This movie gets its "R" rating from the captivating violence. There are constant scenes of fighting and murder. The movie even includes a scene of an autopsy. Though the brutality sent chills down my neck, I found myself not able to look away at some points. The grisly scenes keep the theater attentive to the three-hour movie. 
The viciousness of this movie is a representation of the overpowering greed for money.  The theme of this film not only applies to the time frame that it was set in but it can also be applied to the present. The purpose of the movie is to call out money-driven people. 
People's materialism for cash overpowers relationships with family and friends. The movie and book is a direct shot at people who sabotage others for their gain. 
"Killers of the Flower Moon" has been in theaters since October 20.