Finding it easy to smile
The first full-length album from lovelytheband, "finding it hard to smile," was released just over a week ago. This album contains sixteen different songs that are all united by the band's lovely artistic style, and each one makes smiling pretty easy.
Fans of lovelytheband will find them here in Atlanta, performing at Music Midtown in September.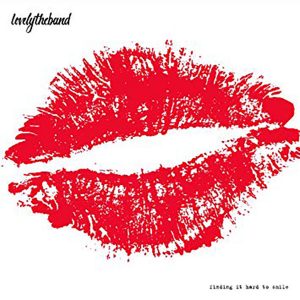 Indie pop group lovelytheband debuted in July 2017 with the release of their hit single "broken." This song was an instant hit, topping various alternative charts for weeks. During September of the same year, the band released their EP "everything i could never say," which contained "broken" along with five new songs. This last May, they released another single, "these are my friends," and in preparation for this new album they recently released the single "alone time."
But if you've never heard of lovelytheband, that probably doesn't interest you yet. Why should you invest your time into this album and into this band? Because lovelytheband's music is a supportive pillar to lean on and a creative monument celebrating human emotion. Real emotion, the kind that makes you sad even during happy times, the kind that can bring you to your knees with joy, and most importantly the kind that makes you smile when you have no reason to. It's art the way art should be.
"finding it hard to smile" contains four songs from the EP "everything i could never say," ten new songs, and the singles "these are my friends" and "alone time." That's ten brand new songs mixed with six that had been previously released elsewhere. So here's the best songs from "finding it hard to smile" and what makes them so great.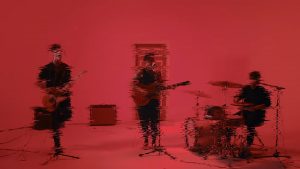 finding it hard to smile
The first song on the album is a one minute and twenty-one seconds long introductory piece. The only lyrics are "This is finding it hard to smile." The song is mostly instrumental and vocalization, and it is undoubtedly an interesting song to lead with. It's short and a little odd and sort of strangely wonderful as a direct result.
make you feel pretty [Explicit warning]
This song was inarguably the best from the entire "everything i could never say" EP. The lyrics are about a desire for fame and a desire to feel pretty, to be recognized. It's also a bit of a love story at the same time. The whole thing comes out upbeat, with a chorus that is best to sing along with at the loudest possible volume.
filling a void (interlude)
This is short and brutal. It's not a complicated song. It's soft instrumental and vocals for just over a minute, but what punches you in the gut are the words being sung. "filling a void" is a perfect interlude because it arrives halfway through an album that's almost an hour long and draws you back in with its soft, sad simplicity.
your whatever
This is a more relatable love song than most. It's about wanting to be with someone, and offering to be whatever they need, even though they may not want the same relationship that you do. And that's usually how life goes. For every person who likes you back there will be twenty who don't. In this song, there is no resentment, only kindness.
maybe, i'm afraid
This is the finest new song on this album. It's partially beautiful and slow, but with a chorus that's belted out with passion and volume, giving the words in the chorus emphasis. The two different tempos mix perfectly and compliment each other in just the right way. Beyond that, it's a true let-the-walls-down song about fearing emotional intimacy. Blast it in your car, or your house, and revel in its honesty and beauty.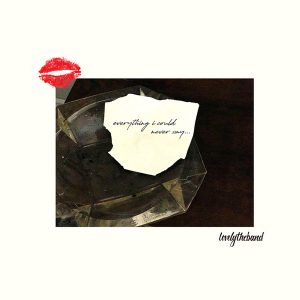 walk from here
This is it, lovelytheband's finest break-up song! Get those unhealthy people out of your life, and sound good doing it. Sometimes what starts as a good thing turns toxic, so don't be afraid to do what's best for you. This song proclaims that in a clever piece of songwriting: "There's no need to drive me crazy, honey I can walk from here." And if you don't relate to these lyrics, no problem, it's still a catchy tune.
stupid mistakes
On the surface level, this song is about calling an ex after a night of drinking, which no high school student should be relating to (theoretically). But beyond that, this is about the difficulty of moving on from someone. The "stupid mistake" is not just trying to contact an ex-girlfriend or boyfriend after the relationship is over. Sometimes dating them in the first place was the stupid mistake after all the hurt it caused. This song is proclaiming this truth for everyone to hear, fitting perfectly into the album-wide theme of happiness in spite of sadness.
make believe
"make believe" is another catchy tune that is irresistibly fun to jam out to. It's about wanting to get to know someone who won't open up or take you seriously. Between the lyrics and the music itself, this is another upbeat song that will stick in your brain for weeks to come. Listening to this track, I don't doubt that lovelytheband has a promising future in music.
everything i could never say…to you
There's nothing I can say about this last song that it doesn't say for itself. This last is a slow love letter that features the magnificent musical talent that characterized this album. It's the song I would want to see live the most. It's the best way to finish this album and the cherry on top of an ice cream sundae over a year in the making.
So there you have it. A selection of sixteen songs about life and love, all together on one album. Find it in the Apple store or the Google Play store and get a copy today.