Music you may have missed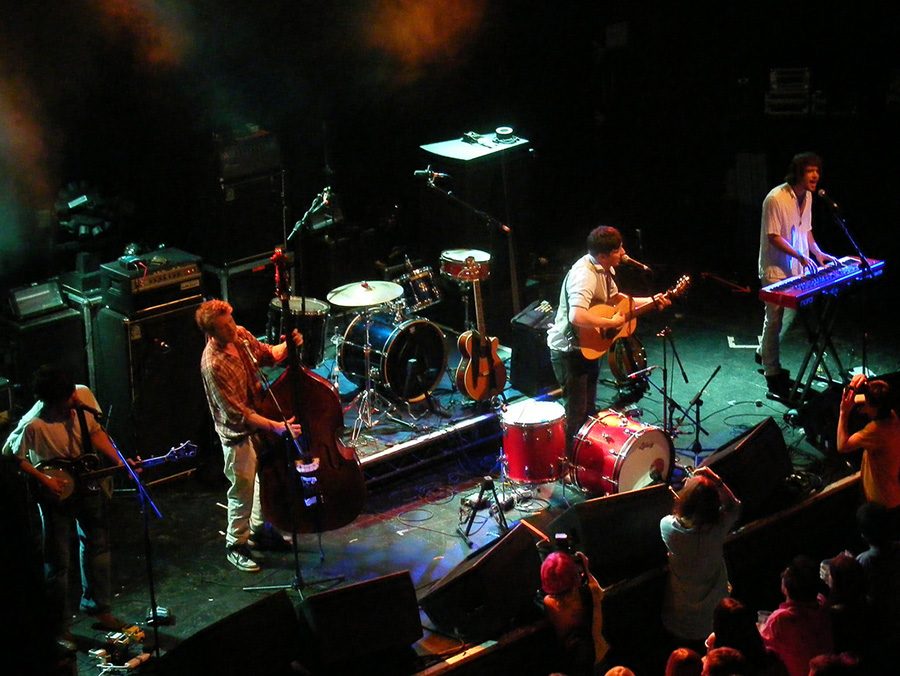 With the fall season coming to a close and winter just around the corner, the year is nearly over. After an amazing year for music in 2018 for all genres, the month of November delivers a wide variety of high-caliber albums and singles.
"NOT ALL HEROES WEAR CAPES" – Metro Boomin (Explicit)
Early this November, the rap producer Leland Tyler Wayne, also known by the stage name Metro Boomin, released his first ever studio album "NOT ALL HEROES WEAR CAPES." The famous producer has worked with many popular artists over the years. While he started out as both a rapper and producer, he eventually devoted all of his time to producing due to the let down of his first and only self-performed album. Though Metro Boomin never became a famous rapper, he was just as content making music for famous rappers.
Though the album is under Metro Boomin's name he doesn't say a single word the entirety of the album. Instead, he makes the beats and enlists some of the most famous rappers from across the country to take the lead on each song. The 13-song album features popular rap artists such as Travis Scott and 21 Savage, as well as up-and-coming artists such as WizKid and Atlanta native Gunna.
While this album is not that different than other rap albums that have come out recently, or any different than Metro Boomin's previous work with the same artists, the wide variety of artists all under one producer makes for a fantastic overall rap album. Each individual song works extremely well for each artist and caters to his own style. The song "Don't Come Out the House," featuring 21 Savage, shows off his dark, calm rapping, while the song "Overdue," featuring Houston rapper Travis Scott, uses heavily autotuned singing with a more upbeat feel, much like with Scott's own music.
"Delta" – Mumford & Sons
On Nov. 16, the Grammy award-winning band out of London released another full-length album, "Delta." This album, the first release in three years, follows the release of "Wilder Mind." Ever since their debut in early 2009, they have gained a huge worldwide following. The talent of the band in writing, playing, singing and performing heartfelt melodies is the reason for their success over the last decade.
Throughout their five albums, the four-man group have taken over the folk/rock genre and have developed their own unique sound that other bands aspire to. By being able to play a wide variety of instruments and write incredible songs, Mumford & Sons is able to set themselves apart from the rest. Mumford & Sons have also mastered two different styles of music. By creating both upbeat and slowed down music, they are able to create dramatic rises and falls not only in individual songs but throughout their albums.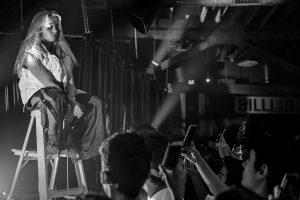 This new album is very similar to previous Mumford & Sons releases, as many of their songs follow the same style as their previous music. The songs "Delta," "42," and "The Wild," show Mumford & Sons' slower, emotional side. While on the other side the song "Guiding Light" show the more upbeat side of the group. Both these styles together are what made Mumford & Sons the band they are today. Though this album's overall feel is similar to previous releases by the group, the band once again delivers a fantastic album.
"come out and play" – Billie Eilish
On Nov 20, rising teenage star Billie Eilish released a single, "come out and play." This single is another release from her highly-anticipated album which is due to release sometime in 2019. Throughout the past two years Eilish has become a star due to her release of "don't smile at me," her first EP released in 2017.
The song is very different than most of her previous works, as in the past she relied heavily on electronic beats. However, in this newest one, Eilish uses a live instrument acoustic guitar sound in the background. Though it is different than most of her previous music, she keeps many of the things that she has been known for in her music. Using a slow electronic background beat and her calm, smooth voice, Billie Eilish is making her own mark on the pop genre. While this is one of Eilish's slower songs, it has us ready for her full-length album.
As the year is starting to come to a close, 2018 will be one to remember for music fans. For the previous ten months there has been no lack in the quality of new music, and November is no different.