Panther Tracks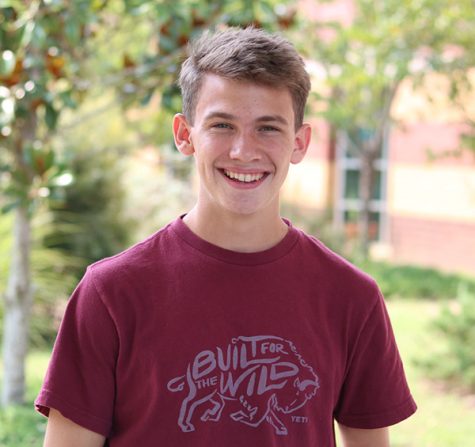 More stories from Luke Bennett
When our favorite artist takes a break from music for two years and then suddenly releases a new single, it's hard not to put that song on repeat and listen to it over and over again. This is exactly what senior Tooni Bamiro did with Lil Uzi Vert's new single "That's A Rack."
"The song just bangs," Bamiro said. "It's been so long since he released something, and I'm so happy that he dropped this. I was scared he was done with music forever."
Lil Uzi Vert, the rapper out of Philadelphia, came up through to become one of the most popular rappers out there. In early 2019 he announced that he would no longer be making music which angered many fans as the album that he had been promoting since mid-2017 would now never be available. After not releasing any new music since 2017, this newest release is exactly what fans like Bamiro have been waiting for since his last album.
"The song is just super catchy and gets me hype," Bamiro said. "It's definitely one of the best rap songs released this year."
With this newest release, "That's a rack" has Bamiro as well as all Lil Uzi Vert's fan eagerly waiting for the release of his album, "Eternal Atake." No official release date has been set, but the album is expected to drop soon.
Leave a Comment