Simply 'Golden'
Harry Styles releases breath-taking music video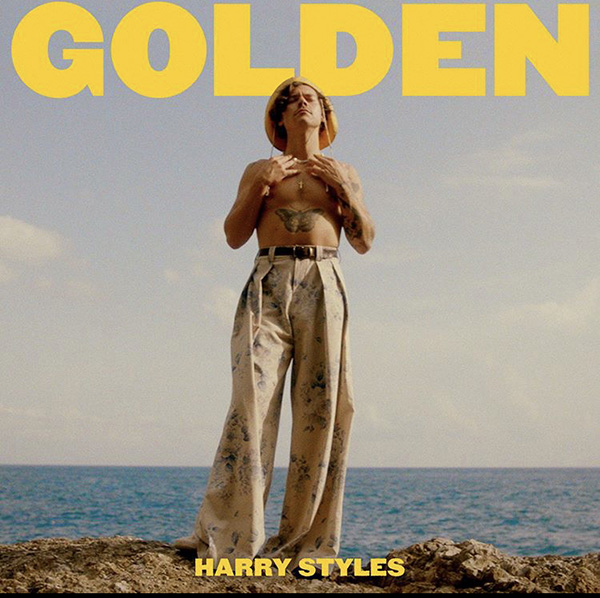 Last week, Harry Styles released the long-awaited music video to the opening song for "Fine Line," "Golden." The cinematography combined with the scenery and his outfit choices make this music video truly Harry Styles-esque. 
In the first 24 hours of its release, "Golden" accumulated over 15 million views, and in less than a week had 28 million views. Within 30 minutes, #Golden became No.1 trending on Twitter.
Filmed on the Amalfi Coast of Italy, it begins with Harry Styles running through a tunnel and continuing to run throughout the video. He is featured throughout different parts of the coast but mainly sticks to the remote streets of the Amalfi Coast. 
The outfit choices made by the costume designer gave this video a true Harry Styles feel. Featuring many pieces made by Gucci, Harry Styles manages to color coordinate and fit all his outfits with the background scenery. Personally, his blue-green suit with the crocheted Gucci gloves was my favorite because it complimented him and the view so well. 
I feel this music video was his best within the "Fine Line" era in terms of cinematography. Everything within this music video, from the landscape to the wardrobe choices, created an authentic feel of who Harry Styles is and how he feels so free among the music industry. 
The "Golden" music video also appears to have a small connection to another Harry Styles music video. In the music video for "Adore You," Styles befriends a fish on a small remote, fictional island named Eroda, which spells "adore" backwards. Many theories circulated after its release, the most popular being his audience are the fish and that "we" are the reason Styles is still here and making music. 
In the recent music video for "Golden," there is a certain shot where Styles seems to be singing to his audience, half-submerged in the water. Fans are curious as to whether he is singing to the fish from the "Adore You" music video, while wondering if this is purposeful or just a coincidence.
This music video shows who Harry Styles truly is and how he feels so open among his audience. With five music videos tied to songs on "Fine Line," fans are curious and waiting for more. 
You can listen to more songs featured on "Fine Line" by going to your favorite music-streaming app right now.