Panther Tracks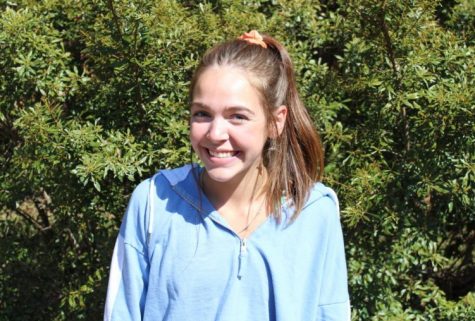 More stories from Kathleen Stephens
As summer comes to a close and the school year ignites, it seems like the only break for students is when they have their headphones in. For sophomore Adam Sands, his favorite song to listen to during school is "Crimson and Clover" by Tommy James & The Shondells. 
This 1968 hit proves to still be reaching the ears of young people who weren't even alive back when it came out. This song by the 1960s rock band peaked in 1969 reaching number one in several countries.
 "I was watching that movie with Zac Efron when he plays Ted Bundy. It's called 'Extremely Wicked, Shockingly Evil and Vile,' and it's the song that Ted Bundy's ex-girlfriend said they met to," Sands said. The song's recent emergence into pop culture has allowed it to reach a new generation that can enjoy this style of music. 
When asked why he likes this song Sands said, "I don't know, it's just soothing." Which perfectly describes this song because it is quite slow, somewhat sad, and maybe even calming. The band has a lot more hits that he could have chosen, but this particular one sticks out to him because the tempo is relaxing.
"Crimson and Clover" was actually made because lead singer Tommy James' favorite color was crimson and his favorite flower was clover. "Crimson and Clover" was also the name of the album it was featured on. 
Music has come a long way since the 1960s, and finding students who can appreciate it is rare. Movies help with diversifying selections by introducing old songs to anyone's collection, and Sands is a perfect example of that.
Leave a Comment