Panther Tracks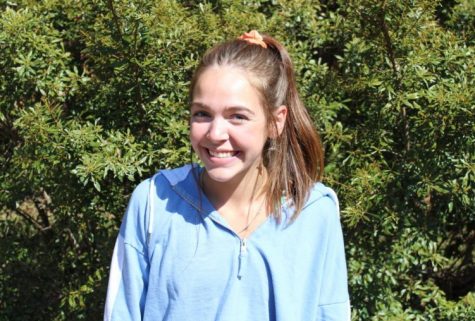 More stories from Kathleen Stephens
This school year is slowly rolling by and for some students like sophomore Madison Prince, music is helpful for the times you want to reminisce on summer. Her favorite song at the moment is "gone girl" by Iann Dior featuring Trippie Redd. 
This rap/hip-hop song was released in early July featuring the popular rap artist, Trippie Redd. Trippie Redd, also known as Michael White, was born in Ohio, then after high school moved to Atlanta. Once in Atlanta, the 20-year-old signed with Lil Wop.
"I like the beat of it. It's very fast and a rap song and rap is my favorite genre of music," Prince said. 
Rap is a popular genre for high school students, so it's no surprise that Prince picked this song. This is probably because it is so fast-paced and upbeat that it could be a helpful factor when trying to study and do homework.
Prince listens to Trippie Redd frequently but Iann Dior is somewhat new to her. "It's just a good song, one that people should listen to. It's not very popular," Prince said. 
If you are looking for an upbeat song that is more enjoyable, then this would be a good choice for you. When driving to school or chilling at home this is a great song to add to your playlist. 
Leave a Comment