Panther Tracks
"Should Have Known Better"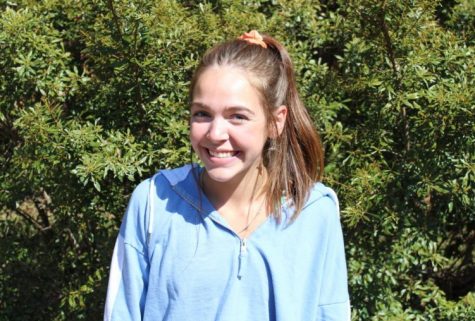 More stories from Kathleen Stephens
With the last couple of cold months in 2019 slowly coming, some music can really help put certain people in the fall and winter moods. For senior Emelia Gapp, her favorite song right now is "Should Have Known Better" by Sufjan Stevens. 
"Because we're approaching fall and winter I like to listen to more calm and chill music," Gapp said. "It makes me get into the winter and fall spirit."
The song chosen off of the LP, "Carrie and Lowell," is a slow and melodic song perfectly fit to go with the sudden cold weather. No matter how much you deny, weather and music do have correlation and some songs are just meant to be played when it is cold and rainy. 
"This album is really chill and actually kind of devastating," Gapp said. "It's about dead people."
In fact, the LP is about Sufjan Stevens' dead schizophrenic and bipolar mother Carrie, and Stevens' step-father, Lowell. The late Carrie was a drug addict and abandoned him as a baby. This LP follows him through his life and struggles after those events.
"Should Have Known Better" is still a very good song and Gapp does recommend other students listen to it. Even with its dark and twisted meaning, the song doesn't seem sad while listening to it. Once the meaning is known the song goes even deeper. 
With the winter months rolling in, having a more slow and chill song is preferable for any seasonal playlist, and the "Carrie and Lowell" album is perfect for any type of winter playlist.
Leave a Comment