Panther Tracks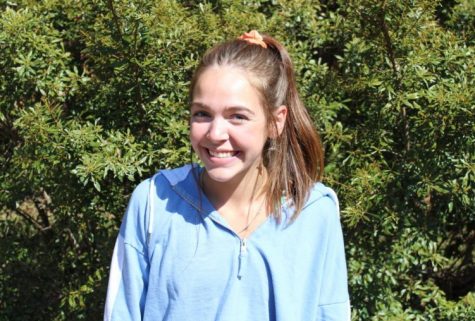 More stories from Kathleen Stephens
Music helps keep the fond memories from younger years intact because you can easily relate memories with a certain song. For junior Ishani Peddi it is no different. Peddi chooses the song "White Rabbit" by Jefferson Airplane which brings her back to her middle school memories.
"It's an awesome song that I have a lot of history with," Peddi said. "I first got exposed to it by my band teacher in middle school, and then I got the opportunity to play it with my band the summer before sophomore year." 
The 1967 song was originally written by Grace Slik when she was a member of the band The Great Society. Slik then joined Jefferson Airplane, replacing their lead singer, and taking the song "White Rabbit" with her. 
"It was just a lot of fun to perform and is cool and psychedelic," Peddi said.
The song references "Alice in Wonderland" by making references to drinks and pills that make you change size. She also recalls characters like Alice, the white rabbit, the caterpillar, and the red queen.
"White Rabbit" is a psychedelic song and Grace Slik actually admitted to writing it after doing a hallucinogenic. The song is meant to sound trippy, which the lyrics alone demonstrate.
Peddi remembers "White Rabbit" by Jefferson Airplane as a song to reflect her cheerful middle school memories that helped expand her musical interests.
Leave a Comment