Quick Hit with Fernanda Orozco
"One Way Trigger" by The Strokes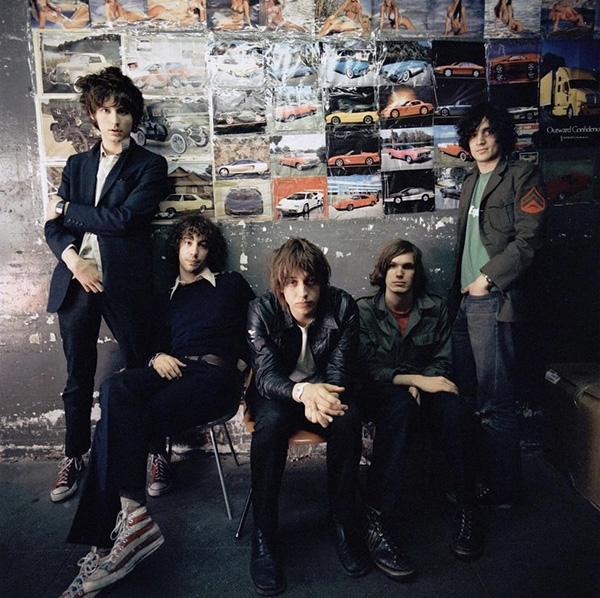 Look, it is the end of the school year, final exams are coming up, and everyone is cramming to get their final scores in. The least you can do for yourself is to get introduced to ¨One Way Trigger¨ by The Strokes. 
The song commences with a member of the band whispering ¨One, Two, Three,¨ and then an upbeat instrumental that leads into main singer Julian Casablancas singing his somber introduction.
Albert Hammond Jr. and Casablancas both constructed the song basing it around a complex relationship. It is giving the point of view of an unhappy partner who is not ready to settle down and commit, while the other is begging them to stay. As he states throughout the song, there seems to be a million reasons for him to leave in hopes of returning back to his old complacent life. In the chorus, Casablancas notes all the responsibilities he would be in charge of and ultimately shut down his life of music. 
The Strokes, built up of five members — singer Julian Casablancas, guitarists Nick Valensi and Albert Hammond Jr, bassist Nikolai Fraiture, and drummer Frabrizo Moretti, originally got together in 1998 in Manhattan, New York City. The garage band has been together since, going on 24 years now. Throughout that time, the band has been nominated for 22 Grammyś and have won eight in total. 
Many label their music as 1960ś garage rock revival or simply just indie rock. Their style of music is upbeat and tends to have a catchy chorus. As most music does, there is always a deeper theme behind the rapsy slurry words of songwriter Casablancas. 
If you dabble into all kinds of rock and happen to enjoy one of my personal all time favorites, than you may like, ¨NewYork City Cops,¨ ¨Oblivius,¨ ¨What Ever Happened?,¨ and ¨Call It Fate, Call It Karma."
 Throwing a kickback with a bunch of cool humans?  Turn on ¨One Way Trigger.¨ You will not regret it.