Quick Hit with Addie Ellison
"Have Yourself a Merry Little Christmas" by Ella Fitzgerald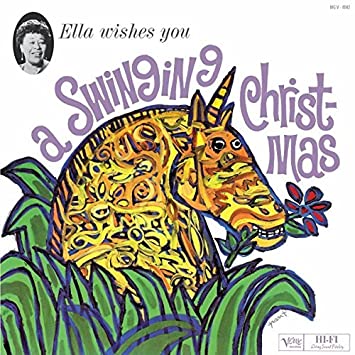 Christmas music is for an acquired taste. Some find it boring or unoriginal, but some find it charming and nostalgic.
Ella Fitzgerald's cover of "Have Yourself a Merry Little Christmas" draws out the nostalgic feelings in almost every audience. 
Fitzgerald is known as the "First Lady of Song" due to her charismatic personality and her smooth voice. Fitzgerald's success in music benefited the rise of West Coast jazz in the '50s and '60s. Her music is well known across the world as some of the best jazz music to grace the musical stage.
Her cover of "Have Yourself a Merry Little Christmas" was released in 1960 with her album "Ella Wishes You a Swinging Christmas." The album uses vocal jazz music to spin secular holiday and popular winter music into the jazz genre.
The popular Christmas song invokes good holiday feelings among listeners by highlighting Fitzgerald's sultry voice. The fantastic orchestra, conducted by Frank Devol, utilizes traditional jazz instruments such as horns and drums to highlight Fitzgerald's pure tone. The fantastic orchestration was highlighted in an instrumental break between verses.
Fitzgerald's music is always well remembered for its comforting tone, but the addition of the Christmas nostalgia a listener feels makes her music even more heartfelt. Listeners feel the Christmas spirit and the jazz spirit through Fitzgerald's rendition of "Have Yourself a Merry Little Christmas."