Quick Hit with Bella Gorman
"Telephone" by Grace Pelle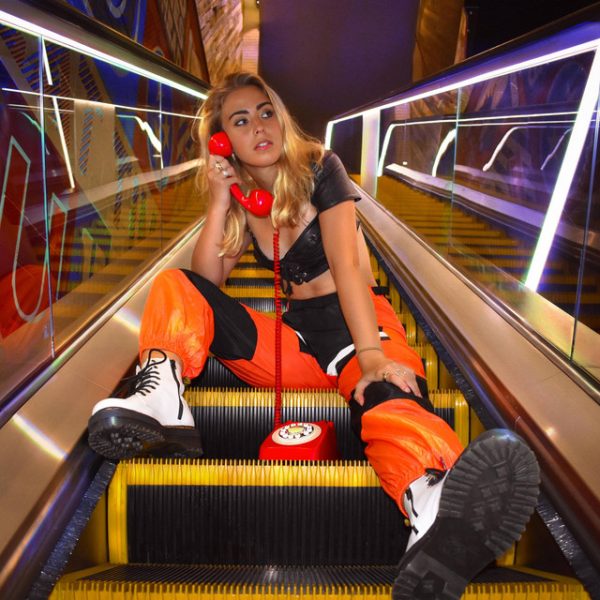 High school would not be complete without our favorite ingredient, drama. Sure, it is not as bad here as it was in middle school, but I'm positive that no student is unfamiliar with fake friends and rumors. 
Grace Pelle's single, "Telephone," is about all the talking that goes on behind our backs. Teens need a song to listen to when they go through drama in their school or even personal life. 
Added bonus: The song is an underground indie bop.
The production of this song starts off simple with a couple of chords on the guitar. As the first verse progresses, drums are added and the song moves along with more thickness and beautiful harmony. 
Pelle's voice perfectly suits her music. From displaying her frustration in the verses to providing a catchy chorus for the listening, Pelle's music is mellow but captivating.
Grace Pelle is a singer/songwriter and producer living in Nashville, Tennessee. She is relatively new to the music industry, so there is not a lot of information on her online. However, she posts on social media discussing her career, new song/song ideas, and how she got started. 
In a Tiktok video, she explains that she taught herself how to play piano and produce music. She experimented with GarageBand, a music-making software for iPhones, iPads, and Macs, from elementary school through her junior year in high school when Pelle started using Logic Pro. From there, she has learned more about producing in college and continues to create new music.
Some of Pelle's other popular releases include "stuck in my head," "Oh Well," and "Call Me a Fool." She only has seven songs available to stream on Spotify, and eight on Apple music, but they are worth checking out.
Whether you are experiencing some drama yourself or in search of a new favorite song, stream "Telephone," and soon enough, you will be hitting repeat.