Quick Hit with Kyla Kaiser
"White Ferrari" by Frank Ocean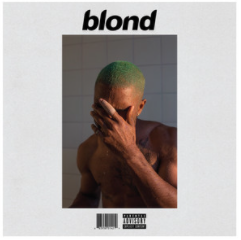 Life would not be the same without emotions and what you can learn from them. That's how "White Ferrari" by Frank Ocean became a song telling a story of emotions that one person experiences. 
"White Ferrari" by Frank Ocean is about not settling with what you have, and always looking at the bigger picture, growing with yourself. White Ferrari is the 14th song on the album "Blond" and is co-written with Kanye West. 
The song shows a powerful message about what has been left unsaid about the hard times in life. When Frank Ocean sings the line "spending each day of the year," he used a phrase from The Beatles "Revolver" track from 1966. "White Ferrari" features an amazing emotional depth making it heartbreaking.  
Frank Ocean, also known as Christopher Edwin Breaux, has been described as one of the most outstanding songwriters of his generation. Frank Ocean started his career as a ghostwriter. After successfully releasing his first album "Debut Mixtape Nostalgia," he built his career. Frank Ocean has written songs for multiple famous singers, including Beyoncé, John Legend, Justin Bieber, and Bridget Kelly. 
Each song in the album "Blond" is a coping mechanism for Frank Ocean through his ups and downs, also focusing on his younger years. "Blond" was released on August 20, 2016, and is the second studio album produced by Frank Ocean. The album has a total of 17 songs equaling 60 minutes of listening. 
If you are looking for a song that features great emotional depth, "White Ferrari" by Frank Ocean is the way to go. Some of Frank Oceans' other popular releases are "Lost" and "nights," which can be streamed on Spotify and Apple music.