Quick Hit with Micah Freeman
"United in Grief" by Kendrick Lamar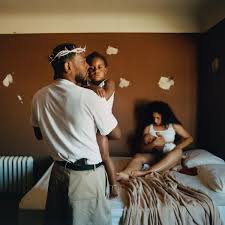 Everyone goes through troubles, and we all have different ways to cope with those troubles. Kendrick Lamar's "United in Grief" gives a glimpse into how he grieves.
The song shows that Lamar, despite having success as an artist, struggles to find peace and has to use money to cope with his problems. Lyrics like, "I bought infinity pools I never swimmed in," show that despite everything Lamar spent money on meant nothing to him and that he still seeks a way to get help.
When listening, I try to reflect on my problems and think about how I grieve. Some grieve by crying, others grieve with rage and withdrawing from people. As repeated throughout the song, everyone grieves differently.
The song has a slow and steady pace to it before picking up speed. Once it picks up, the beat changes to stay on pace with Lamar's own flow.
Kendrick Lamar is a rapper, songwriter, and producer known for influencing the rap world. "United in Grief" is the first song on Lamar's 2022 album, "Mr. Morale and the Big Steppers."
When you need a good song just to think to, listen to "United in Grief." It will make you think about how you cope.