Quick Hit with Drew McCarthy
"Anemonia" by Oliver Buckland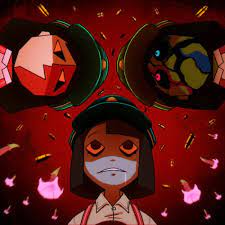 "Anemonia" is a chaotically beautiful masterpiece by Oliver Buckland. 
The interesting and futuresque song leaves goosebumps on the skin. With several layers of unique sounds, "Anemonia" is the perfect vibe for an array of situations.
The song was released as a theme song in a trailer for the video game "ENA: Dream BBQ." "Anemonia," like ENA, was made to be very odd but fascinatingly surreal. The song follows the trailer closely accentuating each scene change and landscape shown. 
There are no lyrics present. However, that does not take away from the song in the slightest. The song is supposed to represent an adventure, specifically the adventure of Ena in the video game. Because of this, a power is present that makes it unlike regular video game music. 
"Anemonia" has intensity one would find in classical music, combined with the unique instruments found in electronic music, and several layers of new and intriguing elements that allow for a dreamlike experience. 
The song, as described by Oliver Buckland, is "a nostalgia for a time you've never known, a past you've never lived." The song feels extraterrestrial. If an alien came down to earth and told me that he made that song, I would believe him. 
Oliver Buckland has many other songs, including "Hourglass Meadow" and "Radical Phindoll." "Anemonia" can be found on YouTube, Spotify, and SoundCloud.